DIGITAL MARKETING FOR REAL ESTATE TEAMS
What if you could 2x your team's sales performance?
Give your real estate team the marketing tools and services it needs to capture and close 3x more leads. Built and managed by real estate marketing experts.
3,000+ professionals, teams, and enterprises grow with leadpops What would it mean for your business if your whole team captured and closed
3x more leads?
Most real estate teams are short on time, digital marketing skills, or both. That's where leadpops comes in. With tools and services designed by real estate marketing experts, your team will have everything it needs to attract, capture, and convert more and better quality real estate leads.
Attract qualified prospects
Build your online presence
Show up front and center
Run effective digital ads
Let us do the heavy lifting
Capture exclusive leads
Generate your own leads
Capture leads from every channel
Qualify leads for any real estate scenario
Smash your lead gen KPIs
Convert more business
Feed leads directly to your CRM
Get instant lead notifications
Automated lead follow up built-in
Lower your Cost Per Closing
Built for real estate teams
Whether your team or brokerage has 5, 50, or 50,000+ agents, leadpops is built for real estate teams like yours.
Integrates with your CRM and other tools
Secure and compliant with most requirements
Scalable up to 10,000s of users
Capture 3x
more leads
Convert and qualify prospects with rebel Forms: interactive, "quiz-style" real estate lead generation forms that use Conversion Rate Optimization (CRO) principles to capture 3x more real estate leads than traditional forms.
Capture more & better quality real estate leads from every marketing channel:
Websites
Emails
Digital Ads
Print Ads
Event Posters
Anywhere you do marketing
leadpops Customer
Very smooth setup and integration planning. My site is pre-launch, but happy with the care provided to this point.
Case study
84% more leads converted
rebel Forms nearly doubled the leads generated from one of the world's largest real estate websites (Zillow).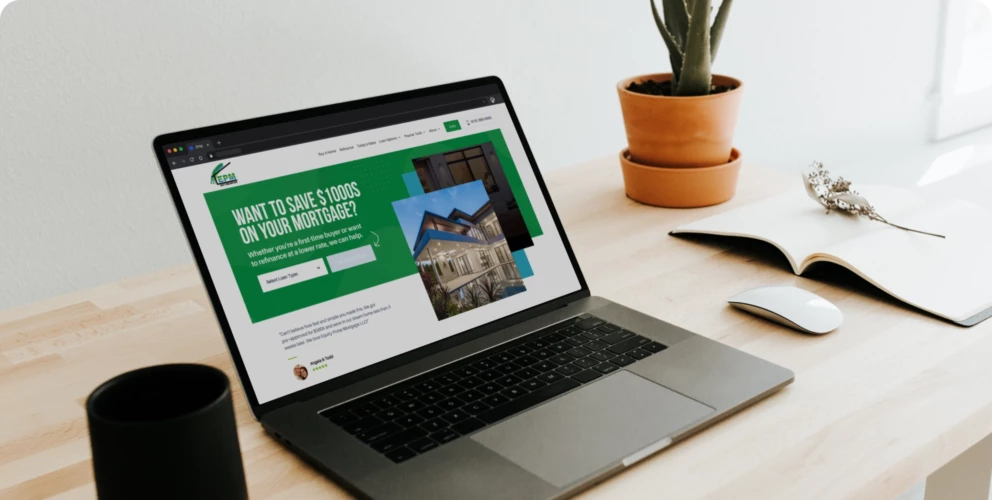 Websites that capture more leads for your team to close
You don't have time to build and manage websites for every agent. Let us do it for you with our rebel Sites, optimized for real estate marketing, lead capture, and conversion.
Attract prospects, convert leads
Maximize your opportunities with websites for every agent, or get a team website featuring all your agents
leadpops Customer
The functionality of leadPops is fantastic. It's easy to use on the backend, easy to customize, and clients love using it on their end – both mobile and computer. I have a real estate and mortgage website, focused primarily on writing quality articles for leads, and by simply inputting call to action links in each article (which then lands on a specific leadPops page) have generated over 75 leads in less than 2 months.
Dominate local search
When it comes to digital ads and local SEO, it can take years to figure out what works and what doesn't.
Skip the learning curve and let us use our proven strategies to attract leads to your real estate business.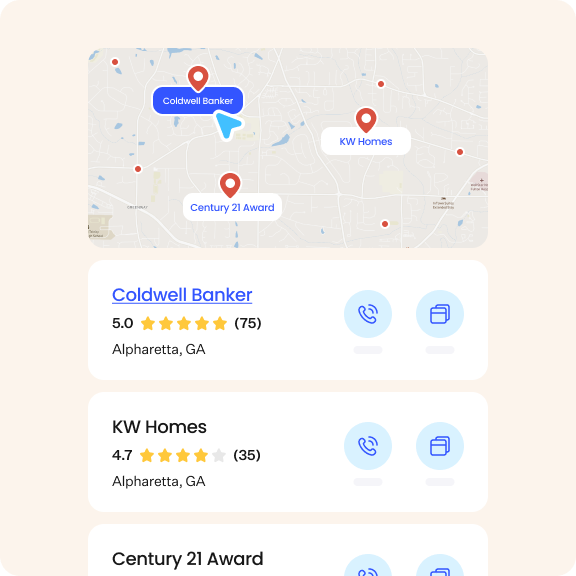 Build your online presence
Boost your credibility with ratings & reviews collected for you
Stand out with a complete and accurate Google Business Profile
Target your ideal audience with ads on popular websites and social media
Show up front and center on Google
Boost your Google search ranking
Increase your chances of landing in the lucrative Local Pack
Skip to the top of search results with digital ads
X5 Home Loans
Having a well-put-together and optimized mortgage website that rebel iQ has built for us takes us to the next level.
Take back your clients
A small group of giant corporations dominate online lead generation for the real estate industry. These companies pour millions into lead generation so they can capture leads and sell them to you in the form of "pay-to-play" directories.
It's time to cut out the middlemen and take back your leads. Do it with rebel Paths, a new real estate marketing and lead generation system that helps you turn the tables on these mega-corps.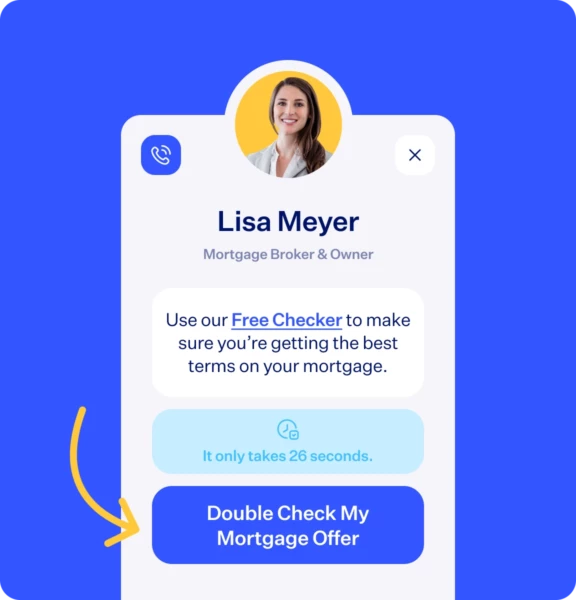 Create lead generation entry points on any website

— even 3rd-party websites such as blogs and single-property websites

Team up with your local referral network to capture leads together

and fight back against the industry giants

Track and improve your lead generation performance

with detailed metrics
leadpops Customer
I am new to LeadPops and it has been amazing! So far I have spoken to two LeadPops members, Tim and Lindsey, and they have been incredibly helpful. The people in this company really know digital marketing and it's an incredible resource for anyone in the mortgage, real estate, or insurance industry.
Grow your real estate business with recruiting solutions
Looking to grow your real estate team? We'll help you attract agents with a recruiting tools and strategies to capture qualified talent.
leadpops solutions work best when they work together
You can get all leadpops solutions as a bundle or just the one(s) that make sense for you. Here's how leadpops solutions work together to help you grow your real estate business:
Attract qualified prospects
rebel Sites
Search engine optimized to rank on Google
Local SEO
Boost your online presence and get found by your ideal audience
Digital Advertising
Show up front and center for online prospects
Capture exclusive leads
rebel Paths
Capture more leads from your website and from 3rd-party websites; boost the power of your referral network
rebel Forms
Convert more and better quality leads with 100+ rebel form templates across multiple business verticals
rebel Sites
Attract, capture, and convert more leads from your website and get a higher ROI on everything
Close more business
Integrations
Send leads to your CRM or any other lead management or productivity tool
Success Coaching
Get marketing strategies and support from real estate marketing experts
rebel Convert
Automated follow-up to nurture and convert leads into clients
integrations
Connect to your CRM, MLS, and 3rd-party tools
You can send any lead data you collect with leadpops to virtually any other system.

Get expert guidance.

Every step of the way.
You don't need any digital marketing skills to use leadpops.
Here are a few ways we help make it easy:
Real Estate Marketing Advisors
Guided Product Walkthroughs
24/7 Online Support Center
Exclusive Facebook Groups
Lead Conversion Webinars + Coaching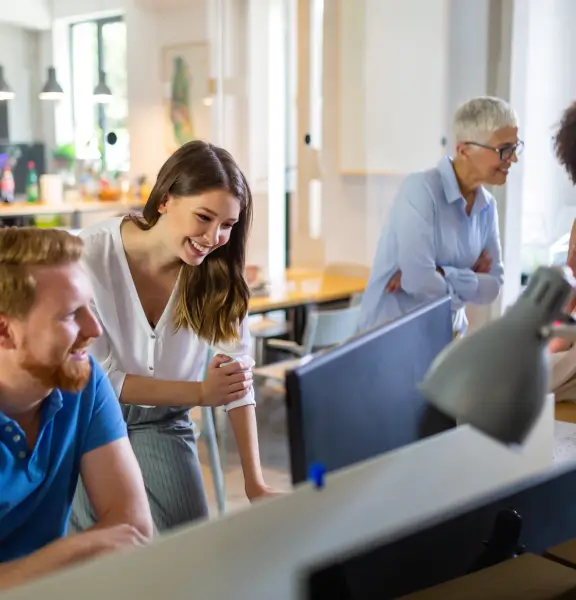 Secure. Compliant. On brand.
We work with real estate professionals and brokers with strict requirements for security, compliance, and branding. Get in touch to see how we can meet your needs.
leadpops Customer
Amazing team! Knowledgeable, efficient, friendly, creative. What more can we ask for? Thanks for an amazing job!
Discover how leadpops helps you grow your real estate business
Get a demo
For teams with fewer than 50 users.
Plan includes:
Free Digital Marketing Assessment.
Enterprise demo
For teams with 50–1000s of users
Enterprise plans include:
Advanced reporting
Additional customization
Premium support
Admin privileges & user controls
Exclusive webinars & training
Much more