GET EXCLUSIVE RESIDENTIAL MORTGAGE LEADS
Let us get you

guaranteed

residential mortgage leads in your target markets
We help loan officers like you beat the market by consistently delivering exclusive mortgage leads so that you can fill your database with more prospects, get more pre-approvals, and close more loans.

5/5

from 735+ reviews
Get full access to proven mortgage lead generation and conversion tools used by companies like Zillow & Bankrate
Exclusive mortgage lead opportunities delivered instantly to your account daily or weekly
Full CRM integration + built-in multi-channel mortgage lead follow-up & engagement systems
Grow your sphere of real estate agents by providing unrepresented homebuyer leads
Complete mortgage lead generation packages starting at just $491/month
3,000+ mortgage professionals, teams, and enterprises grow with rebel iQ







Explore mortgage lead generation systems that help you convert web traffic into exclusive leads.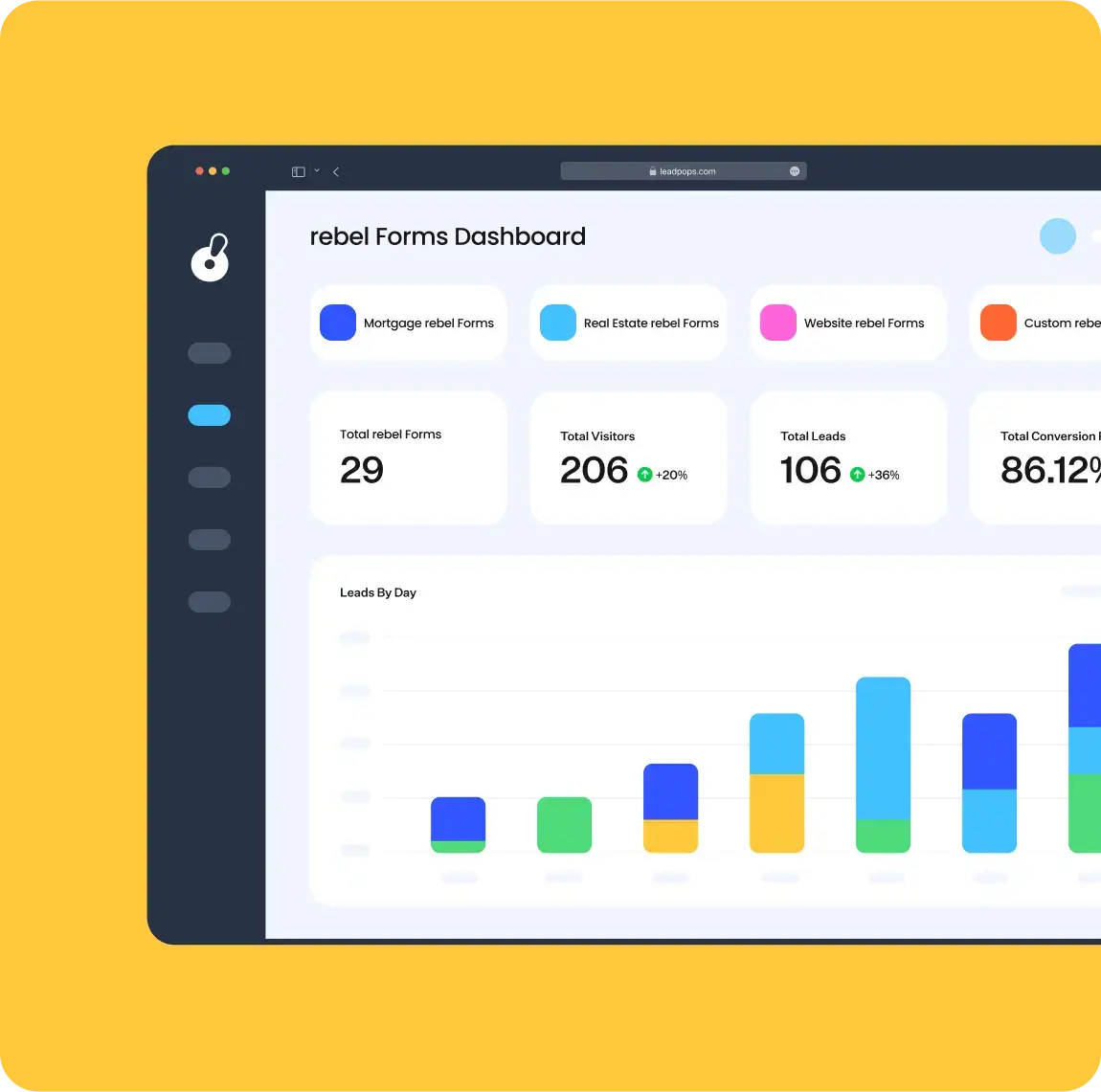 Discover how rebel iQ makes it easier to
attract, capture, and convert

more business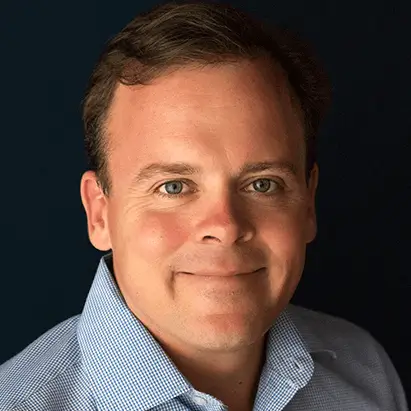 With social media and the rebel iQ forms we have built, we have done over 6K mortgage leads in the past 8 months. We have closed over 125 loans, we have taken over 3K mortgage applications. We are utilizing the rebel iQ leadpops tools to revolutionize how mortgage professionals advertise and convert mortgage leads online.
Branch Manager, Bluprint Home Loans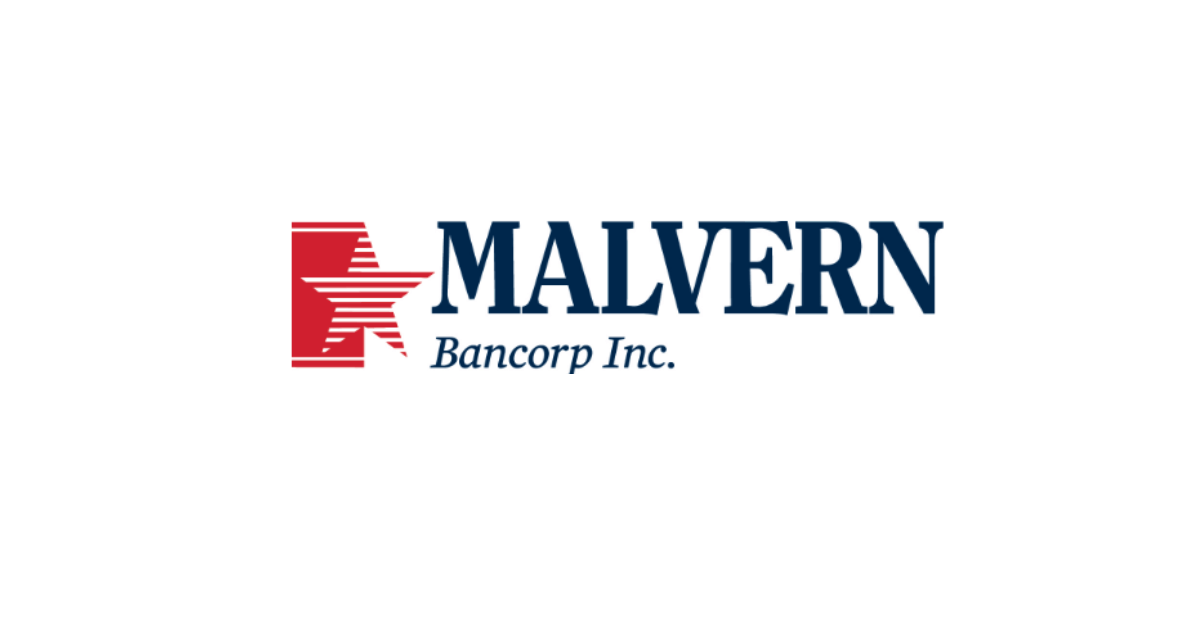 Passion, leads, and results are three words to describe rebel iQ. I highly recommend them to anybody in Mortgage, Real Estate and Insurance sales that needs more leads. Our new mortgage website and mortgage lead generation forms work great to deliver real-time exclusive mortgage leads.
AVP/ Mortgage Originator, Malvern Bank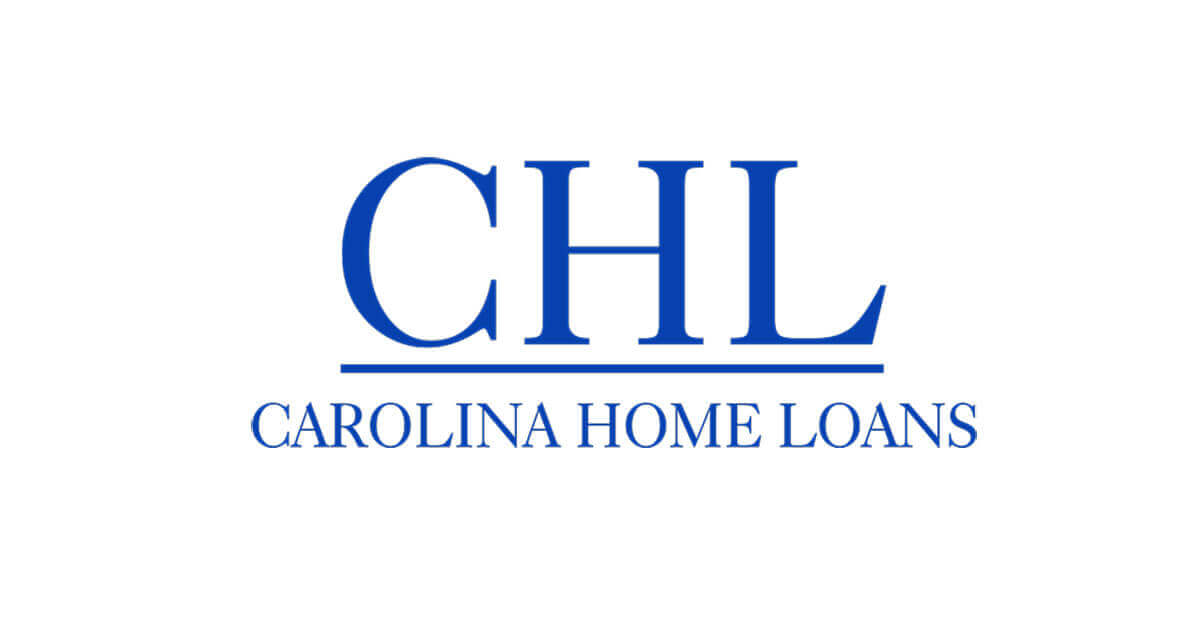 I can personally say that I have not only generated 100s of mortgage leads from using leadpops by rebel iQ, but I have closed countless mortgage loans from those leads. If you are looking for a way to increase your mortgage business, this is it!
Branch Manager, Carolina Home Loans
Referrals make the best kinds of leads. Learn about the only mortgage lead system built specifically to help you and your referral partners get more business.
Grow your business with the same mortgage marketing tools and strategies we created for
Zillow, Bankrate, and other billion-dollar players

to generate quality mortgage leads

After building successful mortgage lead generation systems for companies like Zillow and Bankrate, we knew we had found a magic formula for dramatic growth.

Now we've brought the same technology and strategies to you. And we've expanded our tools and services beyond mortgage marketing and lead generation to make your entire customer lifecycle more profitable.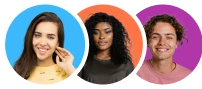 3,000+
loan officers, agents, brokers, teams, and enterprises use our turnkey mortgage marketing tools attract, capture, and convert more business.
Or, learn more about "Ignite" — our exclusive mortgage leads program.
I have worked with leadPops on several occasions, They deliver the highest level of service available, If you are serious about taking your marketing to the next level this is absolutely the answer.
Mortgage leads & opportunities delivered to you consistently to help close more loans.
leadpops by rebel iQ comes with a complete set of mortgage marketing tools and lead generation systems, including done-for-you services to help you grow your mortgage business and close more loans.
3,000+ mortgage originators have discovered loan officer marketing solutions that help them grow. Find out how.
Talk to us about mortgage marketing tools
that will help you grow today…