DIGITAL ADS FOR MORTGAGE & REAL ESTATE
You get exclusive leads.
We do the heavy lifting.
Get a steady flow of leads with done-for-you digital advertising services. Managed by lead generation experts who specialize in mortgage and real estate marketing.
Google Search & Banner Ads
rebel Traffic (exclusive highly-targeted traffic)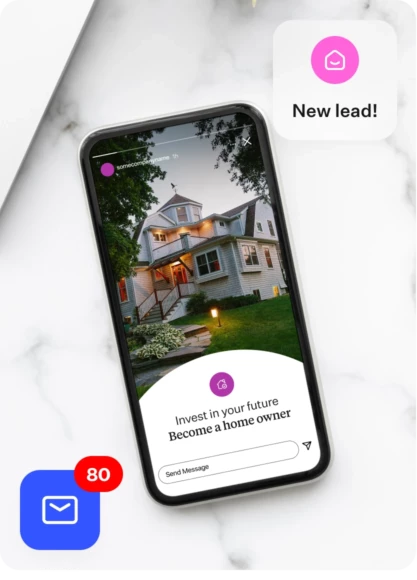 Mortgage Advisor
This company is amazing. I have worked with this team for over 10 years. They are great at developing new ingenious and unique lead generation programs that help the mortgage industry. They excel at customer satisfaction and speedy responses They really care for their clients and the outcome of their work. Lindsay, Andrew, Charles, Josh, Peter, just to name a few, are indispensable to our business. My team has increased mortgage origination volume by 24%+, thanks to their efforts.
Sit back and watch the leads roll in
Lead gen done for you
Focus on building relationships and closing — not ad setup or management
Choose your strategy
Target your ideal audience and specific personas
Proven to work
We've tested 1000s of ads to learn exactly what works
Monthly reporting
See how your ads perform each month
Compete with big-budget companies
Beat competitors even if you spend a fraction of their budget
Sustainable
Consistently generate exclusive mortgage and real estate leads, month after month
Run your ads with digital marketing experts who focus exclusively on mortgage and real estate
You don't have to spend years learning what works and what doesn't — we did it for you. After testing 1000s of ads, we've gotten digital advertising for mortgage and real estate down to an exact science.
The result? You get the leads you want without the costly trial and error.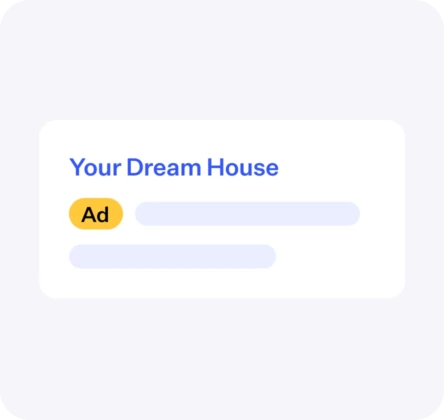 Google Search Ads
Capture high-intent leads searching for services like yours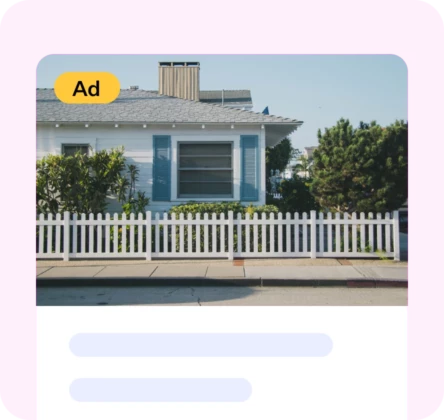 Tap into our exclusive, highly-targeted traffic sources. A leadpops and rebel iQ exclusive
GOOGLE SEARCH ADS
Cut the line. Appear at the very top of search results.
Capture high-intent leads looking for your services.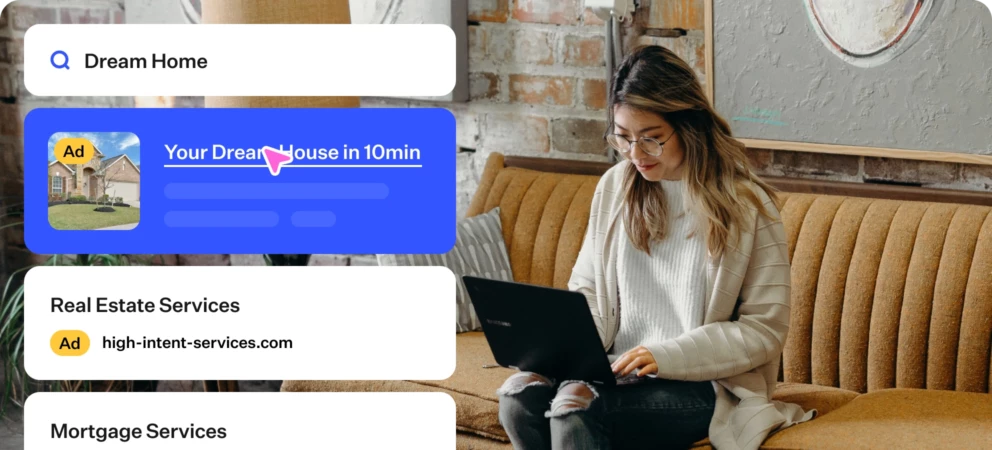 Beat big-budget competitors
at their own game
Your biggest competitors can always outbid you. We've developed strategies to help your ads win anyway.
While billion-dollar companies show their ads to as many people as possible, we'll help you show the right ads to the right prospects.
That means your ads can outperform the competition — even if you can only spend a few dollars a day.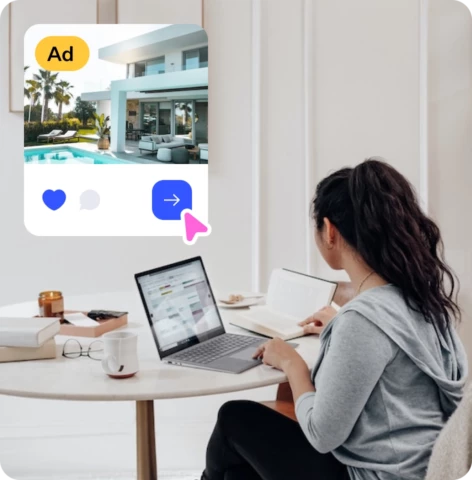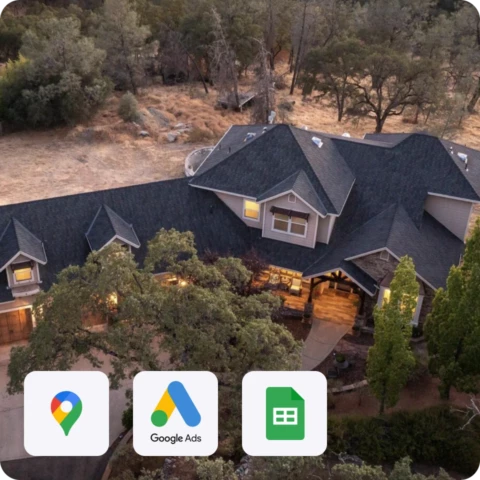 We do the heavy lifting. You do the closing.
Never worry about setup, maintenance, or optimization.
It's all done for you:
Keyword research
Google Analytics installation
Complete campaign setup
Conversion tracking
Ad copy
CRM integration
Bids
Ads monitoring & management
Location targeting
Monthly reporting
Custom landing page creation
Target your ideal audience
Want as many leads as possible? We can tailor your ads to do just that.
Want high-intent prospects only? We can do that too.
You tell us what kinds of leads you want — we'll build your campaigns to deliver them.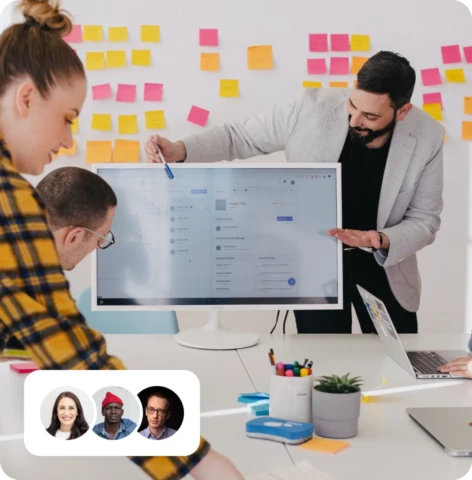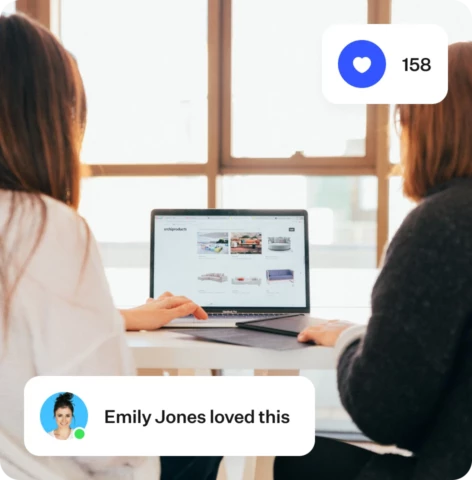 Get monthly reports to see your progress
You'll get regular check-in calls and monthly reports to see how your ads are performing. See key performance metrics including:
Impressions
Conversion rate
Clicks
Cost per conversion
Clickthrough rate
Cost per click
Conversions
X5 Home Loans
Having a well-put-together and optimized website that leadpops has built for us takes us to the next level.
GOOGLE BANNER ADS
Show the right ads. To the right prospects. At the right time.
Target prospects with banner ads that display on popular websites like ESPN and NYtimes.com. Your banner ads are animated and eye-catching, which makes them hard to ignore.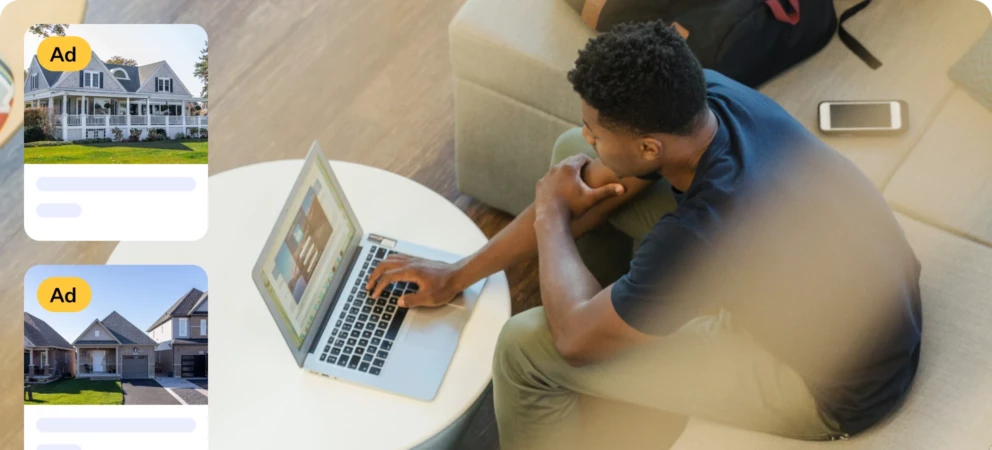 Snag prospects from your billion-dollar competitors
Imagine a local homebuyer visits a famous real estate website.
With the Google Display Network, you can show that same homebuyer your own ads when they visit other websites like Slate or Forbes.com.
Using a set of criteria we've spent years optimizing, you can show ads to potential prospects who haven't even heard of you.
Each campaign is built using strategic audience targeting, tactical ad placement, and effective bid management to help you get the biggest possible return from your ad spend.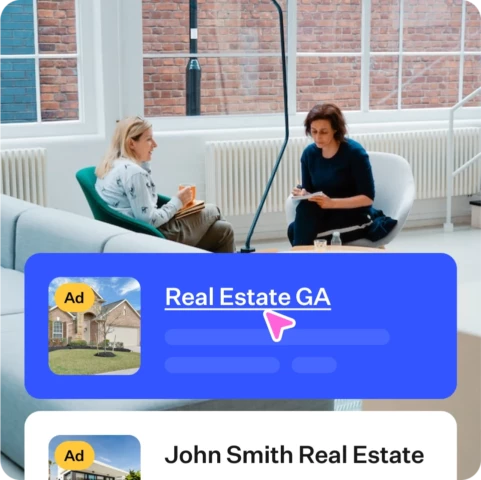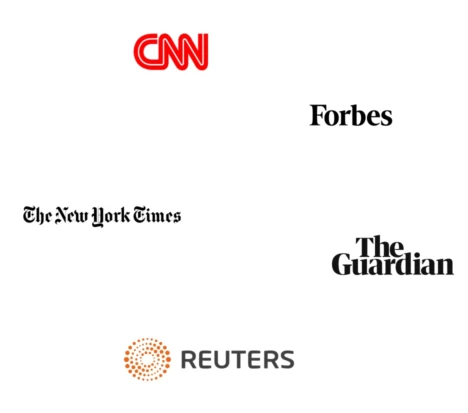 Advertise on the best-performing websites for mortgage and real estate
You don't want to waste money running ads on websites that don't perform. We tested 10,000s of websites to find the few that perform best for your industry, including:
Mortgage Advisor
I have used leadpops for several years now and can't imagine what I would do without their lead generating funnels. The number of people who go to my site and complete the quiz is close to 14% which is crazy high. You won't be disappointed!
FACEBOOK ADS
Anyone who says Facebook Ads don't work hasn't tried them with leadpops
If you want a cost-effective way to get your name in front of your ideal audience, look no further than Facebook Ads.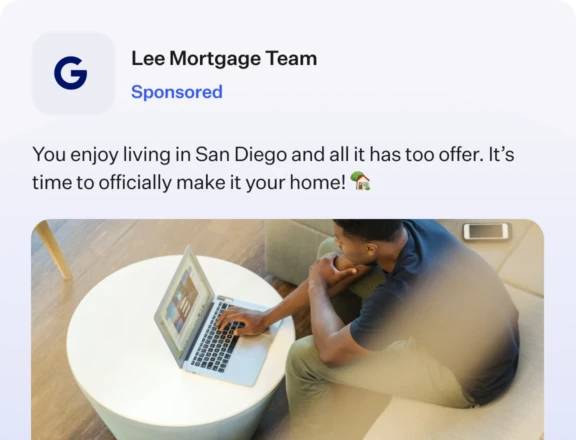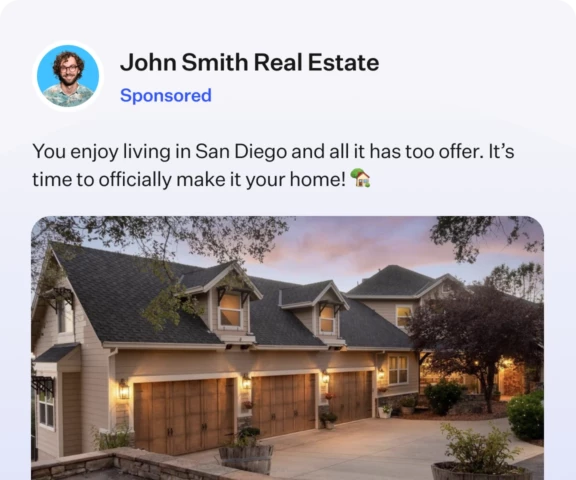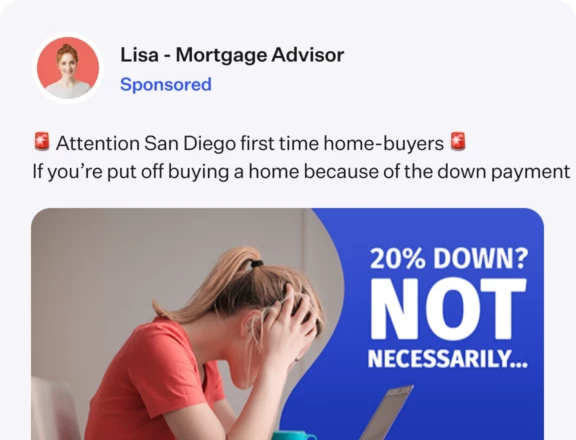 Build awareness. Generate exclusive leads.
Attract interest from prospects with ads that use compelling graphics and video.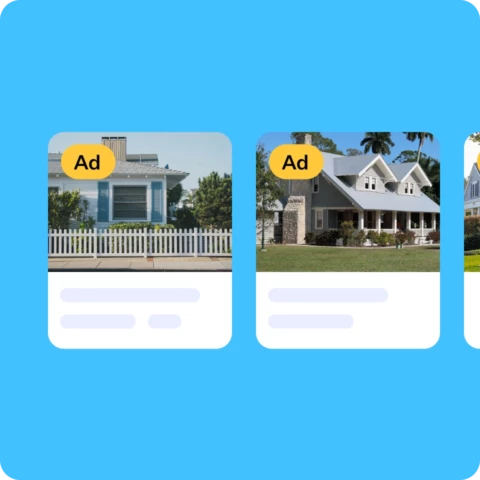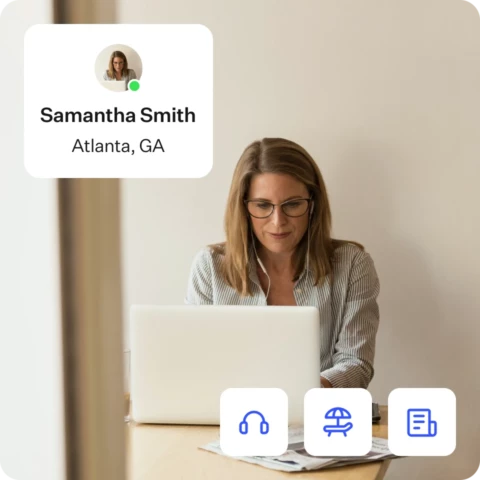 Your ideal audience is on Facebook
Facebook ads reach 2 billion people around the world. They also reach the majority of key demographics for mortgage and real estate, including:
79% of 30-49 year olds
75% of women
With Facebook ads, we'll target your prospects based on a variety of criteria including Location and Interests.
Done. For. You.
A lot goes into an effective Facebook ad campaign. Luckily, you don't have to do any of it.
Here's what's included:
Business page setup or optimization
CRM integration
Ad copy
Facebook pixel setup
Custom targeting & placement
Ad testing & ongoing optimization
Ads monitoring & management
Monthly reporting
Custom landing page creation
Monthly coaching call
Google Analytics installation
Video ads available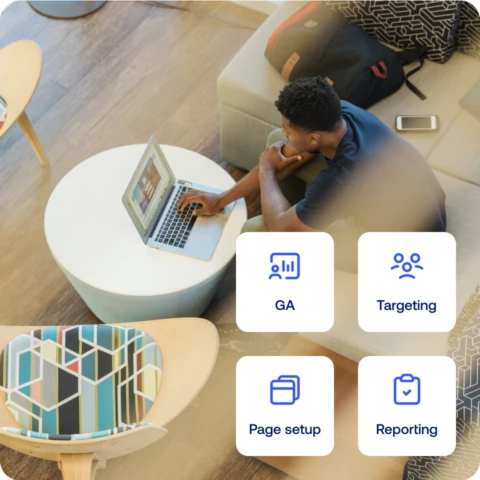 Get support from mortgage and real estate marketing experts. Every step of they way.
When you work with leadpops, you get access to experts and resources to help ensure you get the results you want.
Guided Product Walkthroughs
24/7 Online Support Center
Exclusive Facebook Groups
Lead Conversion Webinars + Coaching
Turn clicks into leads
What happens after your prospect clicks on your ad? To ensure those clicks turn into leads, we'll connect your ads to rebel Forms. So you can capture actionable lead information and make the most of your ad spend.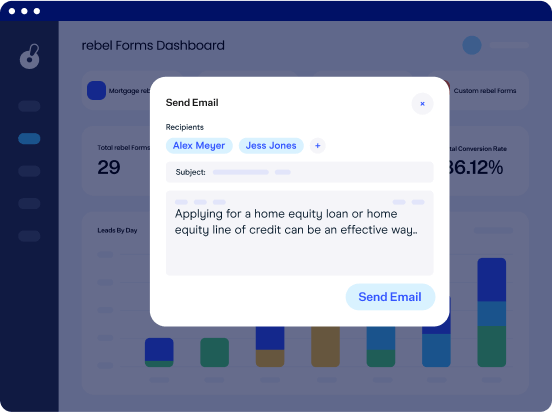 Discover why leadpops is the easiest way to generate exclusive leads
Get a free Digital Marketing Assessment and leadpops demo.