Mortgage Lead Generation:

The leadPops Guide to Getting More Clients in 2022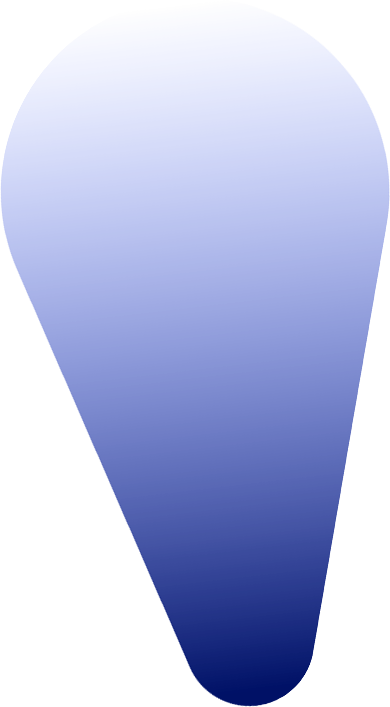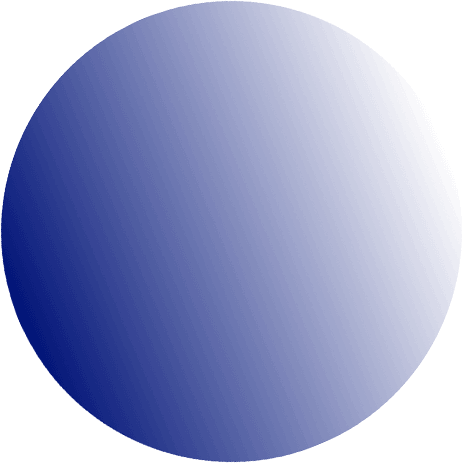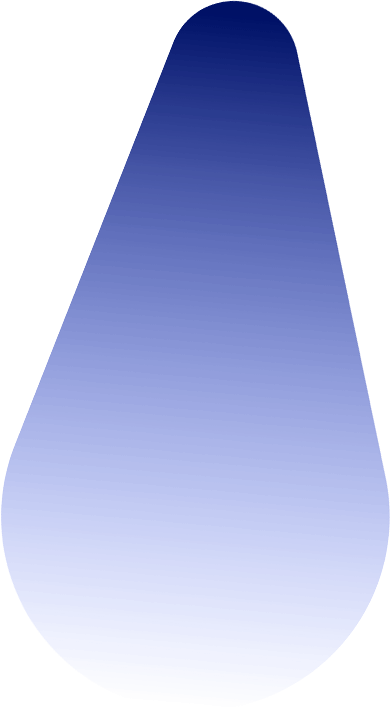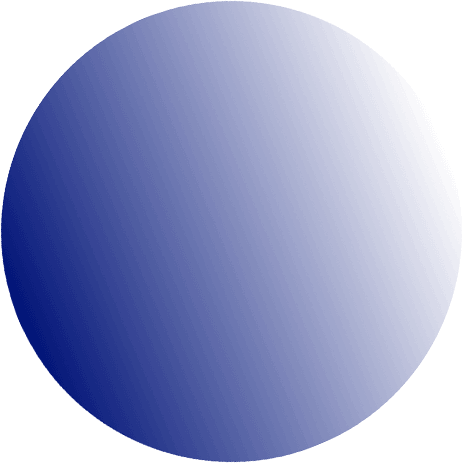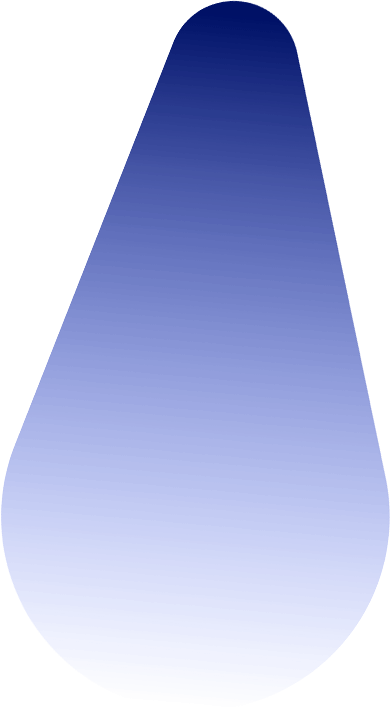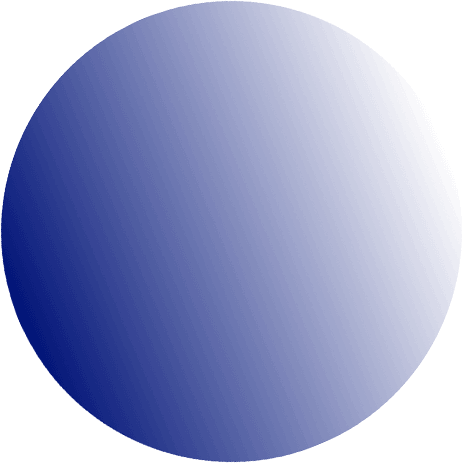 The mortgage industry can change quickly from one year to the next, with the balance of refinance loans to homebuyer loans shifting drastically.
In 2021, home prices rose 17.7% over the previous year, according to Freddie Mac's Primary Market Mortgage Rate Survey. Loan officers who spent that time solely focused on refinance loans may find themselves with a lack of new business as interest rates rise and home prices start to cool.
In addition to these types of market fluctuations, mortgage brokers and lenders can't always rely on mortgage companies or referral partners, like real estate agents, to provide all their leads. Creating a sales funnel by having a strong website and making use of digital marketing can help you generate your own high-quality leads and make the most of your mortgage marketing efforts.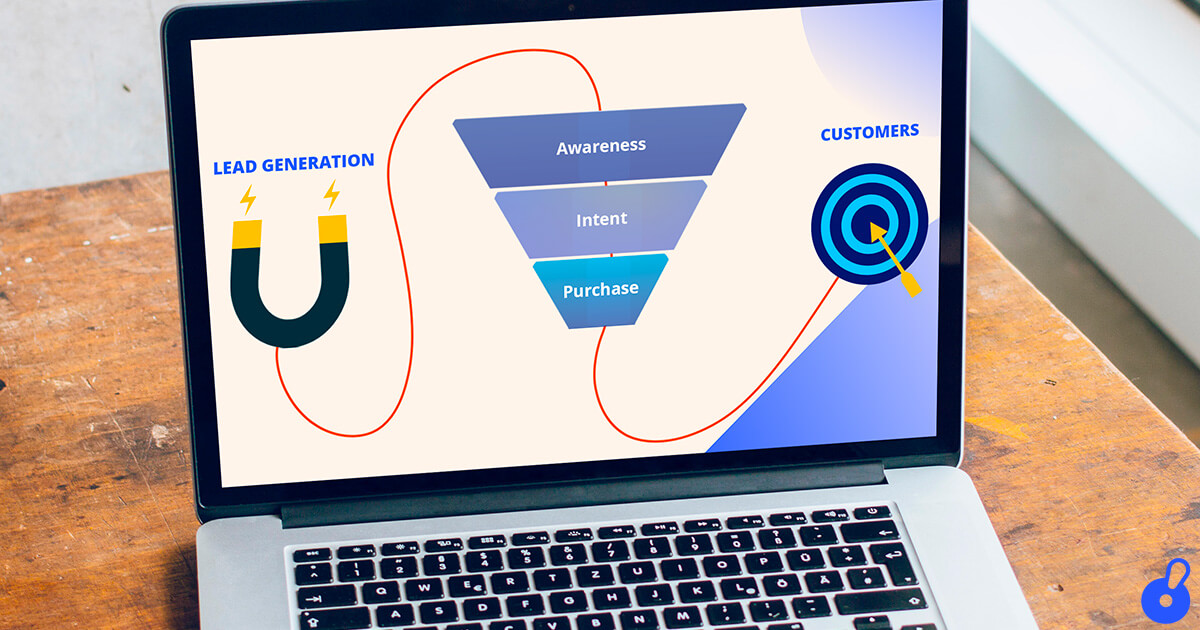 Establish Your Sales Funnel
Creating your own sales funnel can help you be less reliant on other connections for leads because it gives you a way to source potential customers on your own. Even if Realtors and others who were passing you leads leave the business or move away, the loss of their leads won't be as big of an impact thanks to your own sales funnel.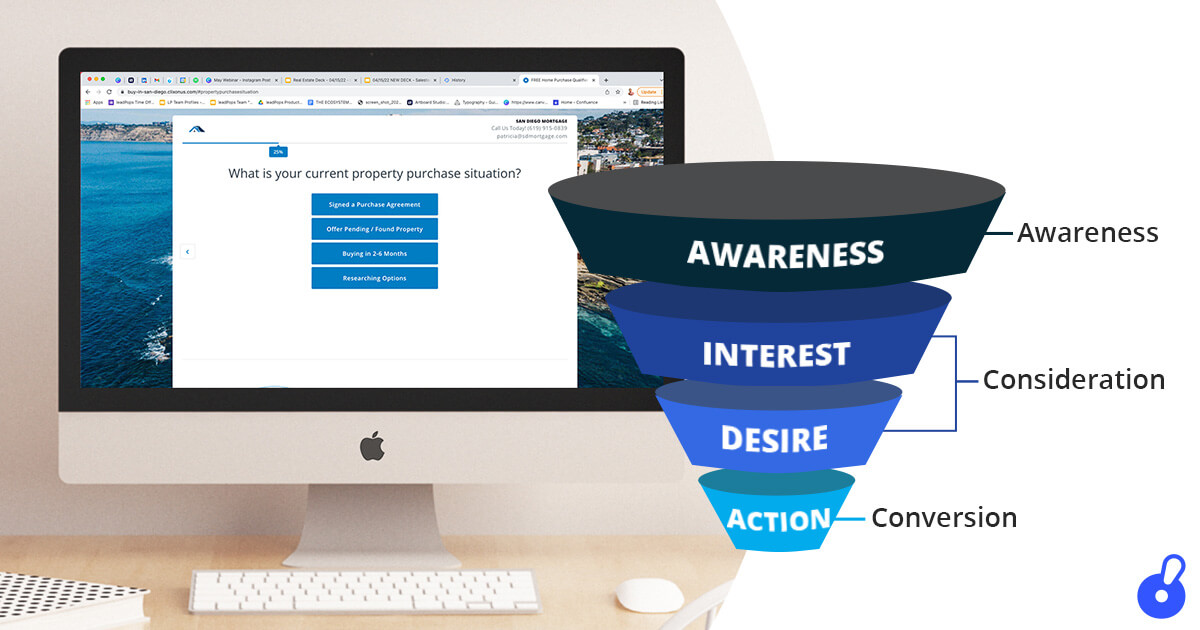 What is a sales funnel?
A sales funnel is the path that a potential customer takes to become a lead or a qualified lead and then a customer with a funded loan. The sales funnel includes various stages that your leads pass through, including the awareness stage, the interest stage, the decision stage, and the action stage.
Awareness
A potential customer knows they are interested in purchasing property, and they know they'll need a mortgage lender. They may see an ad, a social media post, or know a friend has used your services and become aware that you exist.
Interest
The potential customer is seeking out basic information on the process of obtaining a home loan and considering their options. They may be asking their friends and family who they've used and liked working with, so they can find multiple lenders and compare services.
Decision
The potential customer has decided which business or businesses they're most interested in working with, and they are in discussions with you to see what you have to offer. They want to know who will provide the best mortgage product, rates, and services.
Action
The potential customer decides whether or not they will use your services, but the work isn't done if they choose to work with you. Now you'll want to work to ensure they become a loyal customer, so you can gain repeat business and referrals.
Note: Some marketers use sales funnels with up to seven stages. We've chosen to stick with four to keep things simple for this article.
Why build a sales funnel?
A sales funnel helps you understand what customers want and need at various stages of the customer journey. With a sales funnel, you can reach customers in the right places. This allows you to connect with them using information that's relevant to their circumstances, helping to convert them into customers.
Each potential customer and their journey through this process is unique, so some may skip parts of the funnel while others go all the way through it. First-time buyers are likely to start at the awareness stage, while experienced buyers may start at the decision stage, and loyal customers may go straight to the action stage.
While it may be easy to rely on getting leads through referrals from Realtors and others, it's not always sustainable. Building your own sales funnel allows you to reach potential customers in more ways, such as through a high-quality website found via search engines or targeted ads.
The customer journey through the sales funnel generally goes from the top down, but building it should be done in reverse. Similar to how homes are built from the foundation up, you want to do the same with your sales funnel and make sure it has a sturdy foundation.
Create a Website to Capture Leads
Building your sales funnel starts from the bottom, beginning with creating a great website. It's important to focus on your website first, so leads that come in from the top and middle of the funnel have a place to learn more about you and connect with you. Say someone at the interest stage is looking for definitions of mortgage terms and is able to find what they need on your website by doing a search. Without that, they may have never found you.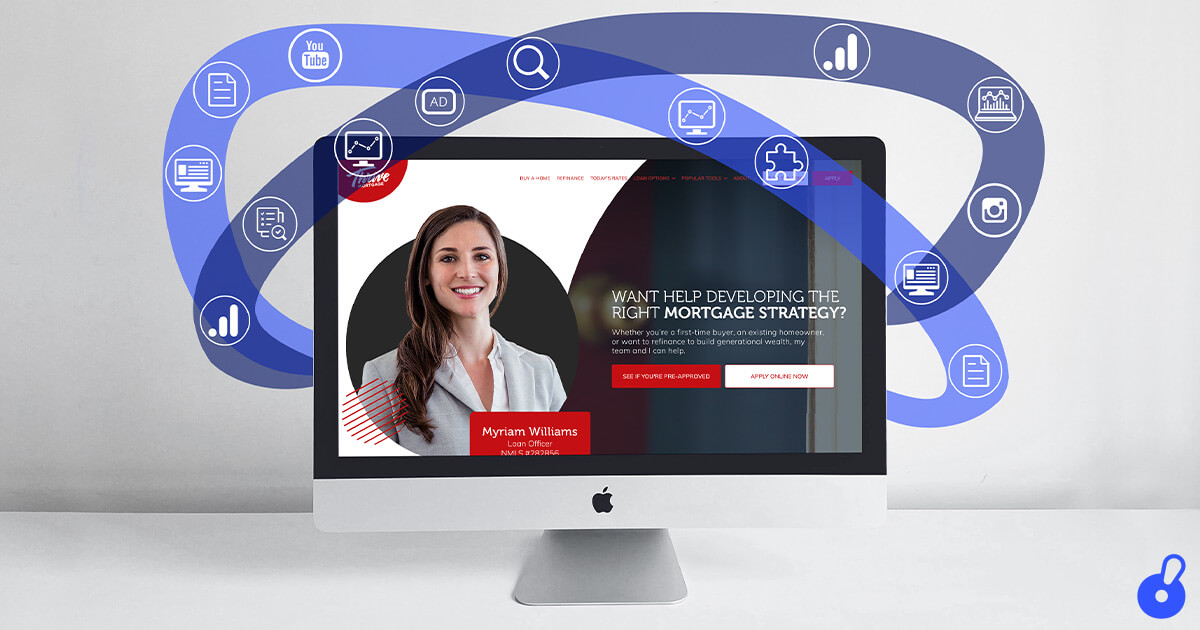 When you build your website, it's important to include landing pages with static information that doesn't change frequently and incorporates search engine optimization (SEO). These landing pages can be about basic mortgage topics that people frequently search for, such as:
What first-time buyers should know about the mortgage process
What the various parts of a loan are
What documents they'll need for their mortgage
An explanation of how credit scores work
A glossary of mortgage terms
Include pages with interactive features such as mortgage calculators or videos they can watch about common mortgage questions. Provide helpful information about the various mortgage products and loan programs you have available, so they can come to you prepared with questions and a better idea of what they may need.
Make sure that your contact information is easy to find and offers a variety of options to reach you. Everyone has preferred ways to communicate, whether it's through email, texting, a fillable form, or phone calls. By offering multiple ways to reach you, these potential customers will be more likely to reach out to you so you can follow up with them.
Optimize your website for SEO
Search engine optimization is important for businesses because it helps make sure people can find your website when they're doing searches. SEO increases your overall site visibility, which can help boost your website's traffic and the number of prospective customers who visit it.
1. Set Up Analytics
Set up analytics on your site from the very beginning. Without this, it will be difficult to understand which pages are performing well and which aren't. It will also tell you what content visitors like best so you can give them more of what they want. Google offers analytics services for free, along with lots of documentation to show you how. You can also find tutorials on YouTube.
2. Prioritize Site Speed
A study by Unbounce found that nearly70% of customers said the speed of a website has an impact on their purchase decision. Prevent slow site speed by making sure they can access your site easily and quickly. You can check your website's speed using Google's PageSpeed Insights, which also provides information about how to improve your site speed.
3. Use Short, Relevant URLs
When creating pages for your website, make sure URLs are short and include relevant information words. Using descriptive URLs helps search engines understand what's on the page. Instead of
https://www.website.com/landing-page-47, go for
https://www.website.com/glossary-mortgage-terms.
4. Do Your Keyword Research
Make sure pages use keywords that are not only relevant to your business but also relevant to what customers are looking for with a service like Ahrefs. You're trying to match what your potential customers are searching for online. Never try to manipulate search engines with bad techniques.
5. Link To Other Content
Link out to relevant content both on your own website and other trusted websites. Linking out to other high-quality content helps build traffic and makes it more likely that others will link to you as well.
6. Get Help
You're likely busy enough already without taking on
the task of becoming an SEO expert. There are plenty of resources out there for you to turn to, from freelance professionals and agencies to website services with built-in SEO, like leadPops.
Use Content Marketing to Convert Leads
Once your website is set up, you'll want to use content marketing to keep it fresh. With good content marketing, you'll set yourself apart from fellow mortgage lenders and reach people mid-funnel, when they're in the interest stage.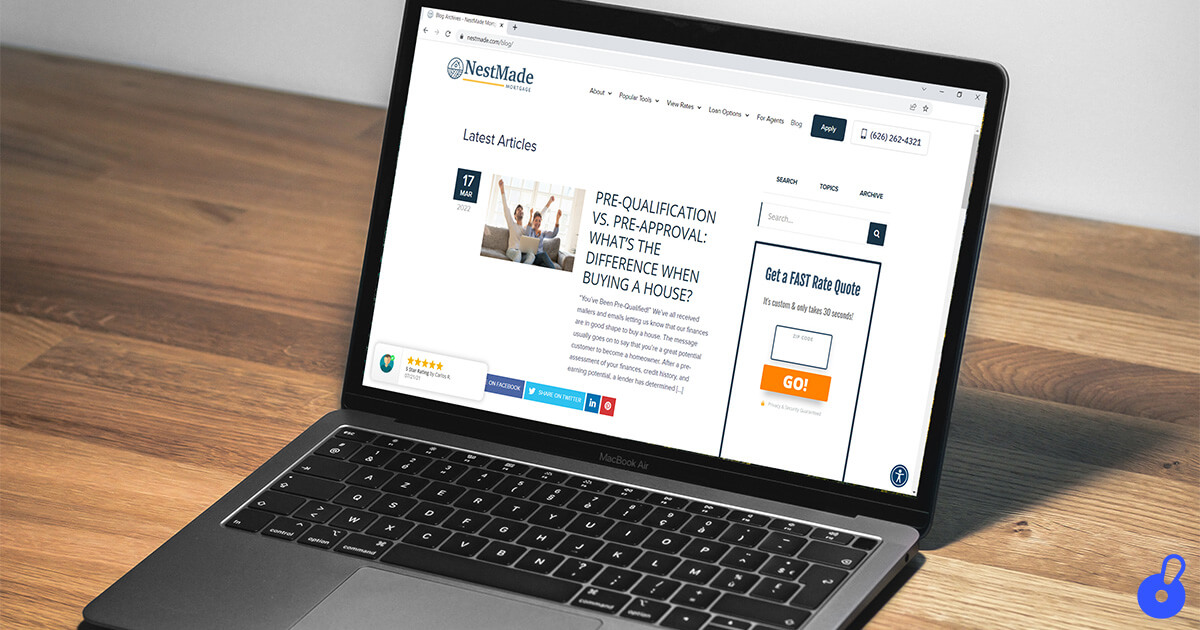 Content marketing provides visitors with relevant educational information that answers their questions or addresses pain points. You become a trusted source of information for them, and they become more likely to convert, making the journey from being a lead to a qualified lead and then to a customer.
There are many ways you can approach content marketing, but the goal is to provide value to those reading it, which enhances your reputation as an expert in the mortgage industry. If you're not sure where to start, here are some ideas to consider.
Ask Clients If You Can Share Their Success Stories
Sharing these stories, even anonymously, can help showcase your great customer service and give readers an idea of what obtaining a mortgage is like.
Provide Insight Into The Current Market Trends In Mortgage And Real Estate
Use local data wherever possible to help provide context as to what's happening in your region, so buyers and sellers can better understand the market.
Write About Topics Relevant To Home Buyers And Sellers
Use data from Zonda's annual Cost vs. Value Report to discuss which home remodeling projects are the most worthwhile.
Use Infographics, Imagery, And Video To Illustrate Complex Concepts
You can use tools and resources like Canva, Tableau, Animoto, and Unsplash to help readers better understand the data and information you share.
Planning Your Content Is Key
Use a content calendar to plan out your content and keep track of what's on your to-do list. It can be as simple as a basic spreadsheet.
If possible, incorporate SEO into your blog content even if you can only optimize a few of your most popular posts, it can go a long way toward helping your site's search engine ranking.
Content creation isn't easy or quick, so it may be worth considering getting assistance via freelancers, agencies, or an internal hire. A marketing assistant can help take on the task for you. You can also look into various services available, such as leadPops' ConversionPro Blog service.
Don't Forget About Conversion Rate Optimization
Your website is up, and your content marketing calendar is prepped. Take some time to focus on conversion rate optimization (CRO). CRO is the process of enhancing and adjusting your website to make sure it's optimally set up to convert leads into customers. The conversion rate itself is the percentage of visitors who complete an action you want them to do, such as filling out a quiz or submitting an inquiry form.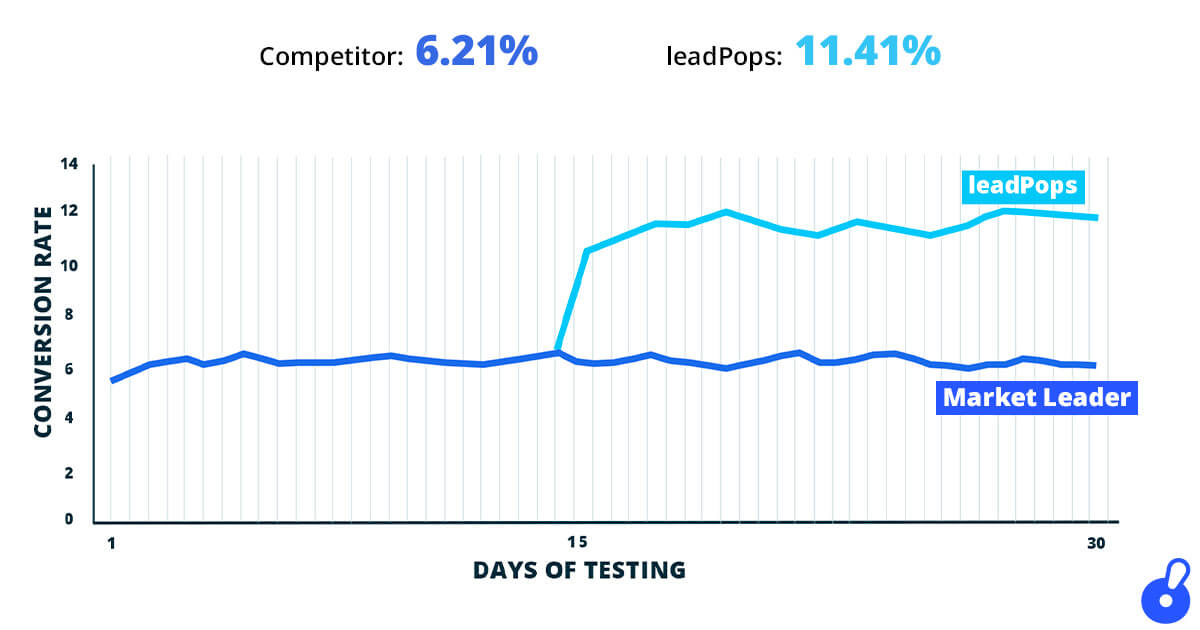 There are many ways you can improve your conversion rate, and you're likely to do some of them automatically when you're setting up your website. The process doesn't end there, though. Conversion rate optimization is something you want to do on an ongoing basis with any new content you're publishing. It's also advised that you review your site regularly to make updates that can continue to improve CRO.
One of the simplest ways you can optimize your website is by including a call to action (CTA) on any landing pages and blog pages. This could be simple text that says, "Interested in learning more about mortgage pre-approval? Call me at 555-555-5555." In this CTA, the phone number should be a link visitors can click to call you directly on mobile. Other ways you can improve CRO include doing A/B testing for your landing pages, implementing SEO on your top-performing blog posts, and using chatbots to answer basic questions. Using lead flows can also be a great way to increase your conversion rate.
Lead flows are pop-up forms or boxes that encourage visitors to take another action, and they can be easier to implement than it sounds. leadPops offers this functionality through its Lead Funnels tool, a plug-and-play solution that the company originally developed while working with Zillow and Bankrate.
Users can add pre-built, quiz-style forms to their websites for visitors to submit. Lead Funnels delivers immediate lead notifications, automated lead follow-up, lead tracking and reporting, and it can integrate with your CRM. In addition to helping with conversion, leadPops' Lead Funnels also help frame the conversation when it comes time to speak to the lead.
Use Digital Advertising to Gain Website Traffic
With the bottom and middle sections of your funnel complete, it's time to work on building the top of your funnel. Use digital advertising for generating leads to reach top-of-funnel prospects.
Placing ads on platforms like Google Ads and Facebook can be a highly effective way to find people who are searching for a mortgage lender. Use ads to promote your services, valuable content on your website, or to encourage people to connect with you directly. These sites do a great job of targeting the right people with the right advertisements, but make sure your ads follow all fair housing laws.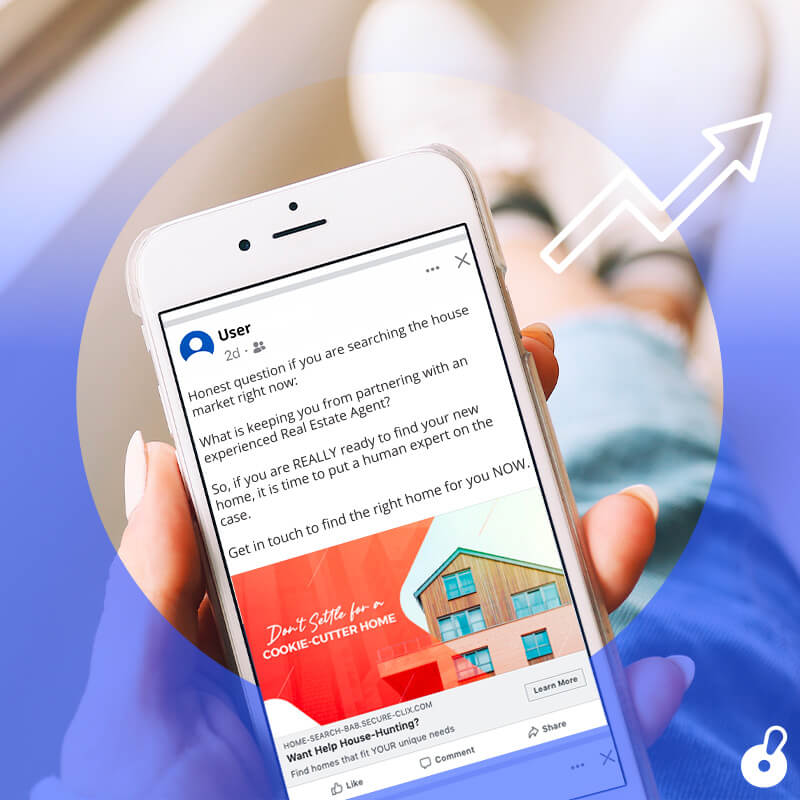 On Facebook, you can target people who are interested in "home buying," "first-time homebuyer," and "mortgage rates" who are located within a specific 25-mile radius of your office to reach prospective customers. However, you cannot target people by age, gender, or any other characteristic protected by fair housing laws.
If delving into the world of digital marketing campaigns doesn't sound like something you want to take on, there are plenty of solutions available. Get the help of a marketing assistant with experience in advertising in the mortgage business, or sign up with a service like leadPops that can help you build your sales funnel and reach more potential customers.
Your Google Business Profile (formerly known as Google My Business) is another good way to gain traffic, and it's free, but a lot of people forget to keep their listings updated. Periodically check to make sure your web address, email, contact information, hours, and location are correct. That way, people can reliably connect with you and find pertinent details about your business.
Simplify Your Referrals
Up until now, we've been discussing how creating your own sales funnel can help you get more leads without having to rely on referrals. We don't want to forget them entirely, but we do want to make them simpler.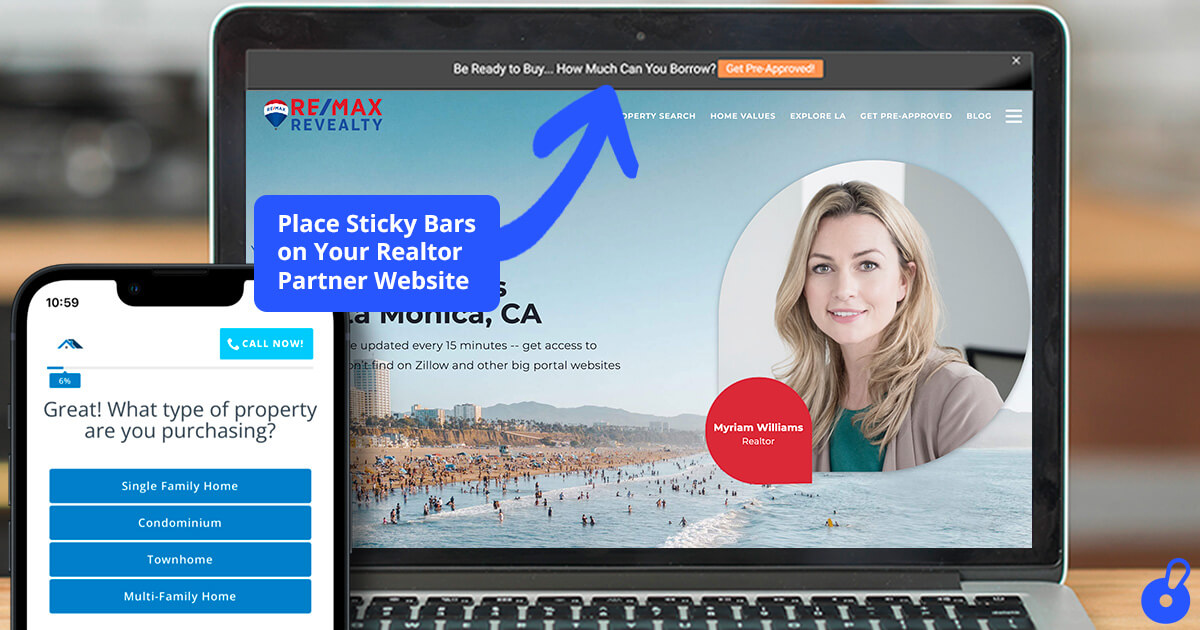 You already know your industry contacts and referral partners — Realtors, brokers, insurance and settlement professionals — are highly valuable at referring word-of-mouth leads. Leverage these relationships further. Ask them if they can refer you to their customers by including your contact information on their website and offering to collaborate on lead generation with them.
leadPops can help you do this with branded, co-branded, or unbranded landing pages that make use of its Lead Funnels, as well as with sticky bars. Sticky bars allow you to easily incorporate a bar at the top of your website or a Realtor partner's website that has a call to action. They allow potential customers to quickly reach out to you from their Realtor's website.
Connect Your Tech Stack to Save Time on Mortgage Lead Generation
With an effective sales funnel set up, you're ready to get exclusive leads from new sources all your own and avoid tactics like cold calling while increasing your conversion rates. Make the most of the time you spend on your leads by connecting your marketing and technology tools, such as your CRM and social media platforms, whenever possible.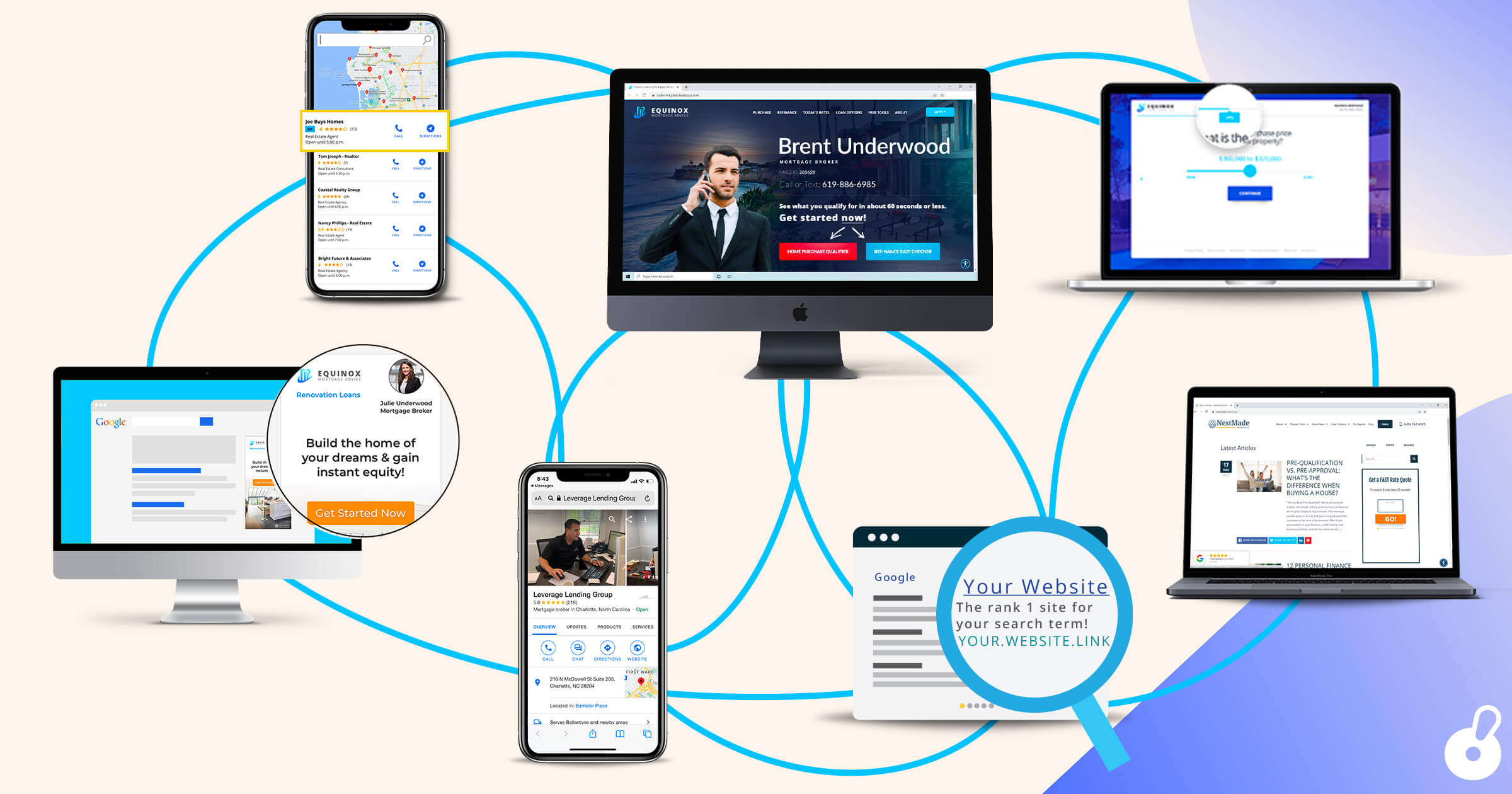 Lead generation and marketing platforms like leadPops can help you make the most of automation features that can save time so you can do more. leadPops integrates with many of the most popular CRMs and email platforms, and it can connect to over 2,000 apps, like WordPress and Salesforce, through Zapier.
Interested in creating your own powerful, lead-generating sales funnel?
Schedule a FEE 1:1 Digital Marekting Assessment