Dear Friend,
Your marketing is broken.
Think of it like a bucket you're pouring water into that's full of holes.
It's never going to fill up all the way...
The bucket is your sales pipeline / wallet.
The water is your time and money.
The holes are your website, emails, newsletters, blogging efforts, videos, social media ads, mailers, postcards, radio ads, co-marketing relationships...
I could keep going, but I think you get what I'm saying.
Everything that you're doing to grow your business is underperforming...
And it's costing you a fortune in lost clients and opportunities.
I don't want to pour salt in your wound, but it's important that I level with you about the magnitude of the problem.
It's easily costing you thousands of dollars, if not tens of thousands (and in some cases, hundreds of thousands) of dollars per year.
Even if you're doing well for yourself, you're leaving piles of money on the table if you haven't addressed this one glaring problem that plagues 99.9% of loan originators.
Here's the good news: once you understand the problem, it's an easy fix.
Let me explain...
The big lead generators have been holding out.
You know who I'm talking about...
Companies like LendingTree, LowerMyBills, Bills.com, Zillow, Trulia, and many more of the mortgage industry's mega "lead slingers."
They know of a "top secret" method to get the most out of all of their marketing dollars...
They've spent the last decade (in some cases, twice that), and hundreds of millions of dollars on marketing, research and development, and testing, to figure out how to convert anonymous web clicks into qualified leads consistently -- at the highest rate possible.
But they're not going to tell you about it.
The last thing they want is for you to figure out the methods they use to generate their leads...
You see, they want to keep you relying on them for business.
That way they can keep selling you their old, stinky fish leads -- day after day, week after week, month after month, year after year -- as long as you keep showing up to their docks...
Well, how about this wacky idea, instead?
Let's teach YOU how to fish.
The fact is, you're already in the boat, and you've even got a rod with a line dangling in the water...
Problem is: you've got NO BAIT and you've got NO HOOK.
The fish are swimming all around, but unless they jump into your boat, your chances of catching anything are slim to none.
Here's what I'm getting at:
I'm very good at "fishing"... you might even call me a "master angler"...
Over the last 16 years, I've worked with thousands of loan officers and mortgage brokers all over the country.
Since launching leadPops in 2012, I've helped my clients generate -- get this -- over 3 million EXCLUSIVE mortgage leads from their existing marketing efforts.
In 2013, I was hired by Zillow to help them more than double the amount of leads they were generating out of their $28.8M Mortgage Marketplace.
In 2014, I become THE preferred mortgage landing page and conversion optimization expert for Bankrate, ensuring their advertisers maximize every dollar they spend.
Now, helping billion dollar companies is great, but I personally get the most out of working with 1-2 person operations, smaller teams and brokerages, and the individual LOs and mortgage brokers within larger Enterprise companies.
It's a lot more fulfilling (and fun) to help out the underdogs in a world where a handful of ginormous companies are hogging so much of the spotlight.
If that's you, here's my offer:
I'd like to help you build your business.
And because I think any marketing "consultant" that's worth their salt should have skin in the game, I offer all my clients a free 30-day trial, and a 1-year, bulletproof ROI guarantee.
I've been doing this long enough to know who I can help, and who might not be a good fit.
We'll figure that out quick and I'll shoot straight with you from the very get-go... the last thing I want to do is waste anyone's time.
So, if increasing your sales each month from the stuff you're already investing time and money into sounds like something you want to do...
Then I invite you to step away from the docks of the old mortgage lead-mongers...
And click the button below to start your free 30-day trial right now.


Andrew Pawlak,
Co-Founder & CEO @ leadPops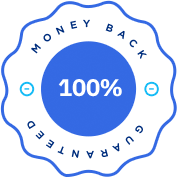 My 1-Year
"Get Results Or Pay Nothing" 100% Money-Back Guarantee
Here's my simple, iron-clad

5-part

pledge to you:
IF you're a full-time LO who is actively marketing your mortgage business (such as spending even just a couple hundred a month on advertising, or actively marketing your database, or even just seeking out and building referral partnerships)… and…
IF you're willing to try leadPops in your business for the next 12 months…
THEN my team and I will come alongside you to break through any sticking points you have with your marketing…
AND I 100% guarantee that you will generate enough new leads to earn back your full investment in leadPops…
OR I'll return every last penny of your money.
That's right—you get
guaranteed results or your money back.
That's practically unheard of in the marketing world.
Now you'll notice I've included a couple of conditions in our guarantee.
But they're not there so I can "weasel out" of this agreement.
Actually they add an extra layer of protection for you.
Here's what I mean:
The last thing I want is for a part-time LO with NO marketing plan and NO goals for their business to sign up for leadPops because they think it's some kind of "easy button" or "if you build it, they will come" solution—and then be disappointed later.
When you sign up to test drive leadPops today, my team and I will carefully review your account over the next 30 days…
And if we determine that leadPops isn't a good investment for your business right now—
I'll let you know that straight up so you can invest your money in a way that makes sense for your business.
There's literally NO risk for you here.
If you use leadPops for 12 months you WILL get more leads (and close more loans)—guaranteed.
Get more information, including a quick video on the Mortgage Marketing solution the industry has been raving about...



Larry Alexander
Owner,
Great Plains Mortgage, Co.

Best investment we have made in many years. Since implementing leadPops Funnels on our website, we've received 106 leads. Out of those leads, we've contacted 87 of them and closed 23, resulting in over $85,000 in commission checks. Needless to say, I am very happy with the results we have received from leadPops.


Nikki Wood
Director of Sales & Marketing, Titan Home Lending

Thank you so much, leadPops! We've had 3 leads come in this weekend... 2 warm and 1 hot! :) I'm so excited to have you guys on my team! I have been nothing but impressed by how professional and knowledgeable your company has been. Thanks again and have a great day!


Bill Burnett
President
Homestead Mortgage

I wanted to take a moment to thank you for all you do to help me grow my business. Your knowledge and expertise has helped me to engage with Realtors and establish new and better relationships. We have enjoyed a great synergy for a decade and I hope we continue for another. If there is ever an opportunity for me to refer anyone in need of your services, I assure you that I will pass your information on with the highest recommendations.


John Doan
Creative Director
Equinox Financial

Good news! It definitely looks like the investment has been good so far as conversions are up about 65% after 1 week compared to my old site. Only bad news is I have to manually enter 42 leads from over the weekend into my CRM since my integration hasn't been set up yet, but I guess that's a good problem to have :)


David Fingerhut
Owner
eLoan Rates

I'm so thankful that I found leadPops! Their unique lead capture forms have increased my conversion rate by 10% since I started using them. I'm now capturing over 20% month over month! Their custom back-end is easy to navigate and allows me to make my changes on the fly. Not only am I happy with the lead forms, but also their customer service has been first-rate.