(Coming Soon) Become a Mortgage Blogger without typing a word
Coming Soon: The leadPops ConversionPro Blog – Build credibility and generate leads from mortgage blog posts that you don't have to write
A conversion-optimized blog service will publish professionally written articles directly to your leadPops ConversionPro website every month.
When we release the new ConversionPro Blog service, you'll establish yourself as an industry expert without having to type a word.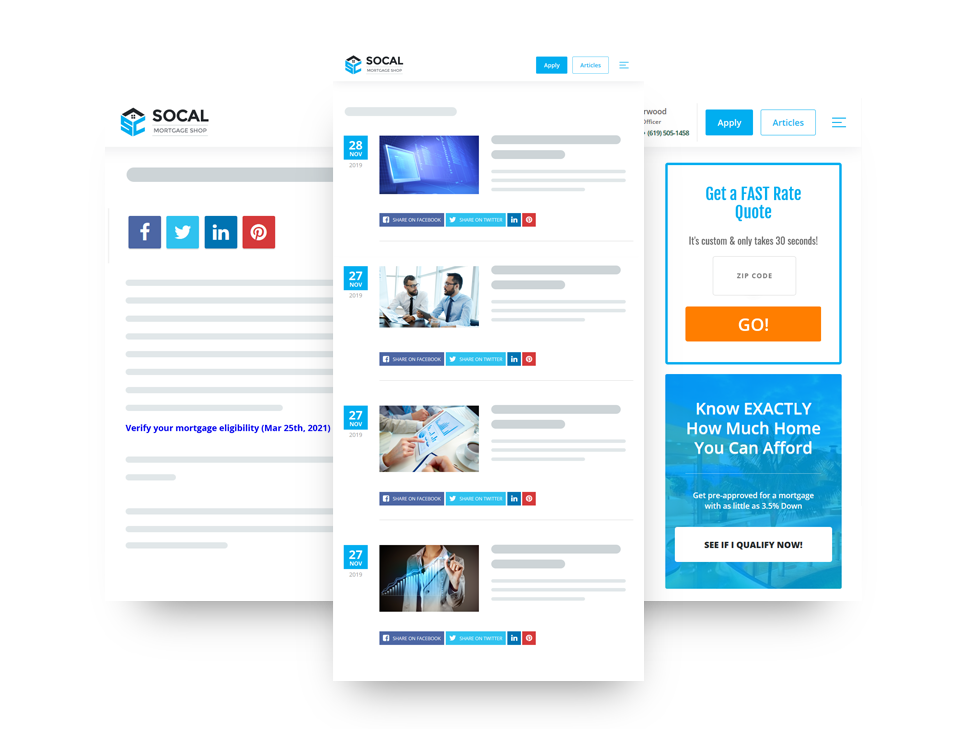 By hosting a library of valuable blog content on your website, you can attract prospects by providing insight on the topics they are dying to learn more about.
Not to mention, your mortgage blog will be optimized to convert leads so every reader has ample opportunity to become your client.
Our professionals write, edit, and publish a monthly blog post on your behalf so all you have to do is sit back, and enjoy your improved online credibility. 
If you're a mortgage professional, saying you're strapped for time is an understatement…
Trying to build a reputable blog from scratch can be overwhelming on your own and expensive if you hire someone else. 
Finding a great writer that knows the mortgage industry is an accomplishment in and of itself. 
Then, you have to find a web developer to build a blog framework on your website. If you don't stand over their shoulder to make sure your mortgage blog is optimized to convert leads, there's no guarantee that publishing content will actually drive any business for you.  
You'll have tons of work and investment on the front end to maybe have some payoff in the future.
Or you can sign up for leadPops' ConversionPro Blog early bird waitlist today and let our team of content marketing experts take care of all that for you.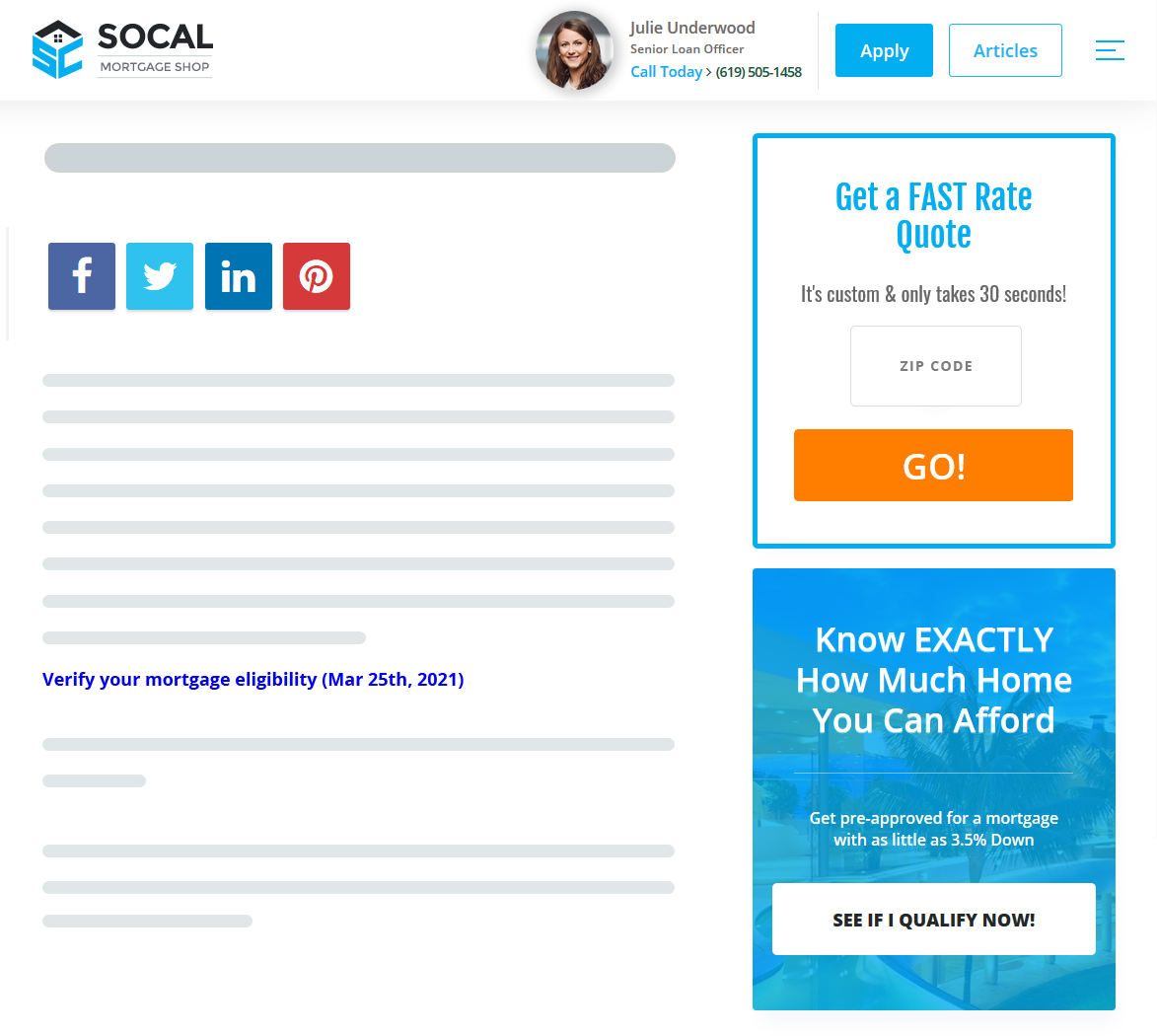 Your ConversionPro Blog service will fit in with the rest of your leadPops products, and enable you to post relevant, engaging blog content once a month. Your leadPops team handles the writing, editing, and posting so you can reap the benefits. 
You will have a wealth of content you can share on social media, email newsletters, and anywhere else you are marketing. You can even text message your posts directly to your prospects to jumpstart a conversation. 
Every time people see an insightful post from you, you build top of mind awareness, and they are more likely to remember you when they need a mortgage! 
"ConversionPro Blogs fill your website with content that makes your visitors stay on your website. The longer they are looking at your website, the more likely they are to become a client."
~ David Andriate, Sr. Marketing Manager
You'll be able to add on your ConversionPro Blog framework, which includes two new Lead Funnels, call-to-action links within the content, and a lead generation-optimized sidebar. 
You will also receive our entire catalog of blog posts upon signup, followed by a new blog post every month thereafter.
"I've always wanted blog posts I could share on my website, but I could never carve out the time. I didn't even know where to start. With leadPops' ConversionPro Blog service, now I have consistent content every month that feeds right into my other leadPops products. Now I'm generating leads from content that I didn't even have to write!"
~ leadPops Customer
Key Benefits:
Fresh, relevant, evergreen content published to your leadPops ConversionPro Website with a low monthly investment
Call-to-action links strategically inserted throughout the content to pull consumers into your gamified leadPops Lead Funnels

Dates included on call-to-action links are updated everyday to ensure visitors know your content is current.

Professionally written, edited, and published automatically without any input from you, or edit the content as you see fit

Increase your reputability and establish yourself as a thought leader in the mortgage industry

Opportunities to promote and share your content on all of your marketing channels
What You Get:
Lead Generation Blog Framework Setup

2 New Lead Funnels

Quick Rate Quote Sidebar

Relevant CTAs with dates updated daily
Blog Content
Evergreen mortgage-related content curated by leadPops

Monthly blog post published

Access to our full catalog of blog posts upon sign-up
Don't have a website but want to learn more / get started? Book a demo.
The Mortgage Loan Officer's Guide to Google Banner Ads
You know how sometimes it feels like your phone is listening to you?
The product that you and your friend were talking about pops up all over the internet while you visit your favorite websites?
It's almost like someone's reading your mind…
Luckily, advertisers don't have superpowers, but they all do have something in common… Google!
I'm sure you can imagine, but Google knows a lot about users based on the data they collect from things like search terms, cookies, and more.
That's why advertising on Google, especially as a mortgage professional, can be instrumental to driving traffic and building your brand.

For instance, Google Banner Ads utilize the Google Display Network which reaches 90% of Internet users worldwide, across 2 millions websites, news pages, blogs, and Google properties like Gmail and YouTube.
Comscore breaks down exactly how far Google Banner Ads reach in the below images.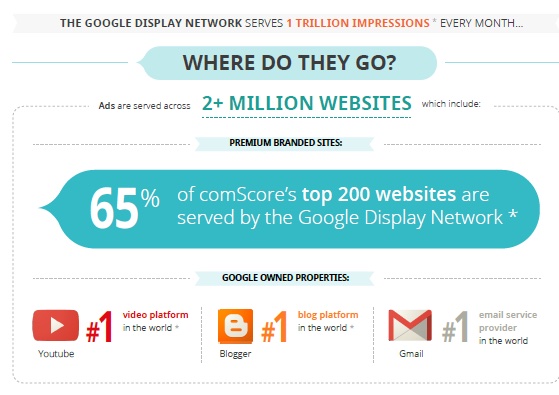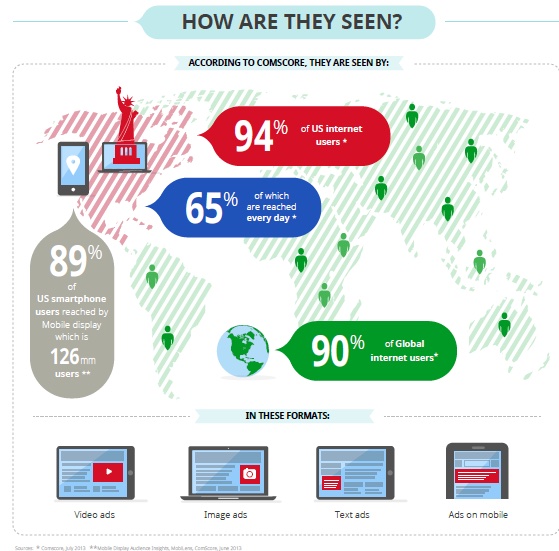 Making use of Google's Banner Advertising allows you to reach users at a low cost, and use pinpoint targeting that finds users based on their interests, location, and demographic.
You'll even be targeting based on hyper-focused attributes like homeownership and household income. 
If you've run ads on Facebook recently, you've probably been frustrated at the fact you can't target these attributes. 
While Facebook's targeting is VERY limited for ads related to Housing, Google comes in to save the day by allowing us to optimize your ads for quality leads!
Additionally, Google Banner Ads are one of the most cost effective forms of digital advertising out there. You can look forward to clicks that cost under $1 and impressions for fractions of a cent. 
Top of mind awareness is crucial for garnering clients online and there's no better way to stay top of mind than appearing consistently while your future clients surf the web.
Your brand also benefits as you become increasingly reputable. Your marketing is clearly dialed in because your prospects are seeing you EVERYWHERE. 
Their subconscious starts to say "This person really knows what they're doing…"

With the leadPops Originator Everywhere service, you'll be well on your way to make you the most visible and accessible brokerage/LO in the area. 
You can get these Banner Ads Optimized for your business and start generating leads immediately.


To be eligible for this service, you need a leadPops ConversionPro Website and leadPops Lead Funnels.
Combining Banner Ads with your other leadPops services is a match made in lead generation heaven because all of our destinations are optimized for conversion.
You could have an expert dial in the most wonderfully targeted campaign with the prettiest banner ads, BUT if your banner ads link to a website with only a 1003 application and some pictures of a home, you are WASTING your money.

At leadPops, your ROI is our primary motivation. 
With Originator Everywhere, you benefit from beautiful Banner Ads designed with advanced HTML5 coding allowing for eye-catching animation, fully optimized in 6 of the most common ad sizes and created for different mortgage types like refinance, purchase, construction, etc.
(Google requires your business account to meet certain requirements to even be eligible to run Banner Ads, but thanks to leadPops, your eligibility is guaranteed.)
Additionally, your do-it-for-me service will also be converting the traffic that clicks on your banner ads by driving them to your Lead Funnels so they can become a lead in your book of business.
Why wouldn't you want your Lead Funnels displayed in front of future borrowers while they surf the web?
Making use of Google's Banner Ad service by yourself is virtually impossible as a Loan Officer…
With leadPops' Originator Everywhere Service, you can fast forward through the journey, stick to running your mortgage business, and have leadPops launch your professionally optimized campaign in a matter of days.
You'll get plugged directly into mortgage-specific targeting, images and animations specifically honed for your industry. 
Let the experts do it for you, and sign up for the leadPops Originator Everywhere service today.
The NEW leadPops Admin Panel 3.0
You're in for a TREAT!
If you've logged into your leadPops Admin Panel recently, you already know the surprise.
You've noticed sweeping changes to the layout, and functionality of your Admin panel.

In this overhaul, we've taken your feedback and organized your panel to accommodate the many new features coming in 2021 and beyond.

You can read a complete list of new features and updates to your leadPops Admin Panel below:
What's New:
Modern design with improved layout
New Promote section that helps you drive traffic to your funnels.
Share My Funnel

page lets you create short links to your Funnels and publish them directly to Facebook, Twitter, Linkedin, and email!

Your New

Sticky Bar

page enables you to create and edit Sticky bars for every one of your Funnels and preview what it'll look like on any website.
New My Website tab that takes you directly to your leadPops ConversionPro Website
New Funnel Stats section that lives on the top right of the homepage.
See how all of your funnels are doing in one convenient location

Filter out unused funnels to clean up your data and paint a more accurate picture.
Improvements:
Hide and Show your

Funnel Search

and

Funnel Stats

options on the homepage.

Updated your

Global Settings

makes it easier to update multiple funnels at once.

Your

Clone

button is now front and center so you can duplicate your Funnels with ease.

Your

Integrations

section lets you integrate your leadPops account with several other softwares. 
If you think these new features and updates are great, you're in for some great news…
This is just the beginning.
This massive overhaul of your leadPops Admin Panel paves the way for several revolutionary features you'll have access to in the coming months.

You'll notice several items in your Admin Panel are labeled "coming soon." The groundwork is laid for your new features to start rolling in. 

Here's a small glimpse of what you have to look forward to.
Coming Soon:
A

Sticky Bar Dashboard

to create and customize all your Sticky Bars with the ability to place a Sticky Bar on almost any website.
A comprehensive

Funnel Builder

so you can create your own funnels from scratch!
A

Funnel Editor

so you can tweak or add questions on existing funnels.
Advanced Footer Controls

that introduce more content opportunities for your Funnels.
Enhanced Design Options for your

Funnel Buttons, Headers, Footers, Progress Bars, Fonts, and Funnel Themes.
New "Settings" customizations, including: 
A/B Testing

— create different variations of your Funnels using different question/answer and/or design elements to see which ones convert better

Favicon

— upload your own Favicon to further personalize your Funnels

Partial Leads

— turning this feature on will let you collect the information someone entered into a Funnel, even if they don't complete the form!
Once again, this is just the tip of the iceberg when new features and updates are concerned. You can look forward to such as automated follow up campaigns, lead scoring, and much more!
Make sure to login into your new leadPops Admin Panel to see this huge update for yourself!
If you aren't a client yet, you can sign up for a free trial right now!
How Loan Officers Stand Out with Facebook Video Ads
Are you saying the same 5 things, posting the same pictures, pointing to the same rates every other loan officer in your area is?
What if you could create professional videos like this to build your brand to Facebook users?
You probably feel overwhelmed trying to differentiate yourself. We don't blame you. It can be hard for anyone other than a digital marketing genius to stand out on a platform with over 2 billion monthly users.
So where do you start? As Loan Officer, trying to pull together a Facebook Ad campaign from scratch can be a disaster waiting to happen. You're an experienced mortgage professional, not a graphic designer, copywriter, and targeting expert…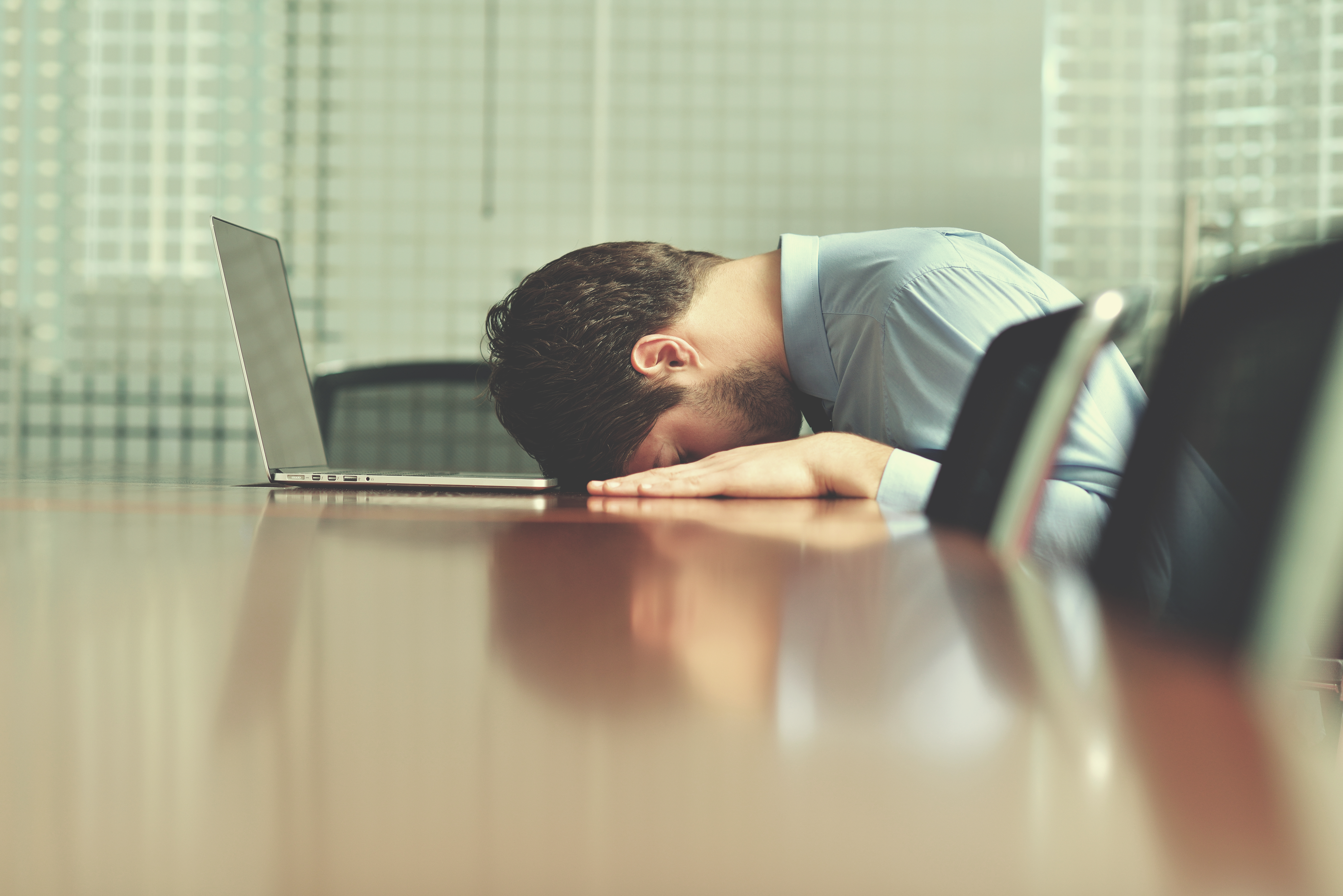 So you hired someone to do it. Great! Now you have the exact same graphic ads everyone else sees. How can you make sure that Facebook scrollers remember YOUR ads and close loans with YOUR business as a result?
Any LO can grab a picture and run a Facebook Ad, but NOT everyone can simply throw together a professional video with the same level of success. That's why video ads stand out so much, because producing high-quality video content doesn't happen by accident.
Sure conversions are great, but Facebook Video Ads contribute primarily towards the long term goal of building your brand. High-quality video establishes your brand as professional and indicates that you're the one roping in all the clients, thus upping your credibility. Even if they don't need a loan yet if your brand stands out, you'll be top of mind then it is time to sign a loan.
Also, did we mention Facebook loves video?
Facebook has recognized that users engage with video the most out of any other content, so Facebook serves your video ads again and again. As a result, Video Ads get more eyeballs than regular graphic ads.
So you know video ads build your brand AND get your business in front of more potential clients on Facebook… Now how do you get a hold of them?   Just ask leadPops!
With your Facebook Video Ads, you can unleash the power of video onto the Facebook Ad landscape. You'll stand out from your competition and stick in your future client's minds with personally branded, mortgage specific videos.
Designed to convert Facebook users into closed loans.
Your leadPops Facebook Video Ads are professional grade with an added dynamic that makes them better than any hipster agency product. leadPops Facebook Video ads are conversion-optimized. We don't wear a fedora and create these videos for the simple goal of looking good.
We develop these Facebook Video Ads to motivate the viewer to take an action (to become YOUR CLIENT). 
These aren't purely informational videos explaining how refinancing a mortgage works or a boring talking head describing the ins and outs of applying for a loan. We are lighting a fire in your audience to enter your Lead Funnel and fill out their info.

If you invest in Facebook video ads that aren't designed to convert, you're wasting your money.
If you want to stand out in the Facebook advertising landscape, you can invest in conversion-optimized video ads that leadPops custom builds for your business and brand. You'll stand out in a crowded market, and your brand and logo will be the one viewers remember. Video Ads convert just as well as Graphic ads with the added bonus of boosting your brand.

Launch your Facebook Video Ads today!
Client Case Study Spotlight: Christian Penner
Listen to Christian Penner from America's Mortgage Solutions.
You're about to learn how copy and pasting links lets him consistently close loans every month…
He's closed 9 deals for $92,000 of commission directly as a result of his leadPops subscription.
Simply put, you want to generate more of your own, qualified leads.
You're tired of feeding your hard-earned cash to the "Big Bullies" of the Mortgage industry.
You know who I mean… Bankrate, LowerMyBills, LendingTree…
The "exclusive" leads you do buy usually just snarl at you through the phone…
If they even pick up at all.
But you're not a marketing wizard.
You don't have time to reinvent your entire business. You're busy enough as it is.
Plus, you don't have extra money to throw at shiny objects that don't bring any loans through your door.
You've been sold on tech solutions before only to end up back where you started: paying a huge company for a list of contacts that don't want to talk to you.
If you could use the same techniques industry veterans use to generate their own leads and stop forking money over to the "Bullies…"
Would you?
"I've been doing marketing for 20 years. leadPops is one of the most amazing platforms I've ever worked with."

Christian Penner, America's Mortgage Solutions
As Branch Manager of America's Mortgage Solutions, Christian Penner leads a strong team of mortgage professionals.
How does he make sure that each one of them is booked and busy?
Christian uses leadPops.
By including links to his Funnels on every piece of his marketing, Christian gives his audience the opportunity to become his clients.
Just like our client Enrique Braunschweiger, Christian puts Lead Funnels everywhere he can.
Thanks to this, he generates leads daily.
Generating new business online might sound too good to be true.
Most LOs know the trouble with getting a huge list of leads.
Who has the time to qualify every single one?
Christian doesn't waste time with tire-kickers because he integrated Verse to do his lead follow-up.
Any experienced digital marketer knows that internet leads are a different beast than hot referrals from your cousin.
Verse takes the intricate follow-up process necessary to close digital leads and automates it for you.
By combining leadPops with Verse, Christian walks into his office with appointments already booked for him. 
What if you get all your business from referrals?
You just need a way to keep your Realtors happy and loyal.
Christian utilizes his leadPops Lead Funnels to provide value to his Realtor partners by generating leads for THEM.
There's no way they can consider referring another LO.
Also by placing these Funnels on his partner's websites, Christian earns leads from THEIR website traffic. Win-Win.
In the end, Christian sums it up perfectly.
If you want to guarantee your marketing dollars stop going to waste…
If you want to stop handing money directly to these lead generation mammoths…
If you want to bring value to your Realtors and have appointments scheduled for you…
You should start your leadPops Free Trial immediately.
You probably won't be like Christian overnight.
But the first step you can take towards being an expert like Christian is to make sure your marketing gives you an ROI.
If you want to learn how you can integrate leadPops into your marketing strategy, schedule a Digital Marketing Assessment today.
Client Spotlight: Evan Wade
You want to invest in marketing. But you're tired of spending money on ads with no ROI. Sick of paying for a website and just crossing your fingers in hopes that it'll work.
You want hard numbers to see what your marketing budget has done for your business.
So does Evan Wade.
"We've gotten around 19 units closed for $86,000 from two and a half years of leadPops."

Evan Wade, Mortgage Broker Industry Leader
Evan runs two prominent mortgage brokerages, EpochLending.com and Phillymb.com, and cares deeply about the digital presence of both.
Like most loan officers, Evan wanted his website to make him money. He didn't care about having a site that was purely informational.
Other companies focused on pretty designs and only led website visitors to a scary "APPLY NOW" button. When Evan found leadPops, he couldn't argue the effectiveness of the Lead Funnels.
According to Evan, leadPops gave him a website that he can actually make money from.
The 75+ calls-to-action on the template leadPops website give visitors ample opportunity to submit their information to Evan.
Evan Wade has a great understanding of digital marketing and how search engines function. He named his business Philadelphia Mortgage Brokers because he knew every month potential clients typed "mortgage brokers in Philadelphia" into Google.
Because of the great name, Philadelphia Mortgage Brokers started ranking in Google searches right away and enjoyed consistent organic traffic.
Evan knew that he needed a website optimized not just for search engines, but to convert traffic into leads… or else all his organic traffic would just leave his site and never return.
So, Evan signed up for leadPops.
Evan has generated hundreds of leads with 19 loans closed after two years of leadPops.
Leads are great, but how much money can you actually make from our Lead Funnels?
Over two years, Evan's $3,000 investment in leadPops resulted in $86,000 of commission.
That's a 33x ROI.
To be clear, Evan is an experienced digital marketer and a prominent figure in the mortgage industry. His success is far from overnight.
But when our Lead Funnels are used properly in tandem with an effective digital presence and consistent effort, you can end up with tens of thousands of dollars in your pocket.
Take it from Evan.
Evan scoured the Internet looking for the best lead generation solution for his strong mortgage businesses.
5-star reviews, referrals from successful leadPops users, innovative yet simple-to-use tools, marketing that makes sense and dollars …the proof was in the pudding. leadPops is the best solution he found for his businesses.
Evan counts on us as a reliable partner he can trust. Our goal is to have all our clients find as much success as Evan has found with leadPops Lead Funnels and ConversionPro Websites.
If you want access to the same tools that power Evan's brokerages, reach out to us for your personalized Digital Marketing Assessment today! 
Are you the TRUSTED local mortgage expert in your area? Easy ways to outrank competitors with local SEO.
Why is local SEO important to Brokers? 
Almost half the searches on Google have local intent. Further, "near me" Google searches have doubled in the past year (for example, "mortgage loans near me"). Masses of high-value searches for local businesses and services. Depending on your location, that's likely thousands searching for mortgages in your local area …every single day.
Let's assume an ultra, ultra modest assumption of just 200 hundred local-intent searches in your area for mortgages. Over 1 year, that'd be 73,000 searches for mortgages in your area.
Now, how many loans can even the most productive Brokers and Loan Officers (LOs) close in 1 year? Most close anywhere from 18 to 25 loans in 1 year. Let's suppose you're a real rockstar on the higher end, closing as many as 40 in a single year. Do you think you could source 40 loans from 73,000 local searches? Yes …and no.
You need to rank well in Google to have a real chance of getting in front of those daily local searches. Mortgages and Brokers are especially local-intent based searches. For example, people don't care where their kitchen or bathroom supplies come from. They just turn to Amazon for the cheapest price …and GOOD REVIEWS. But a Mortgage Broker? Now, that's someone they want to interact with in person, locally. Mortgages are likely the single biggest personal investment for anyone. They need to know they can rely on someone local, someone nearby they can TRUST.
How do you achieve that position of trust? What are the primary factors of your local-search ranking?
Google My Business:

For example, keywords in the name, category, etc. 

Proximity:

How easily people find you in relation to where they are located. 

Google Reviews:

A customer-generated evaluation of your business, including service, support, experience, and much more, all publicly visible on Google.
A solid local-search ranking can provide a significant boost to your business. But, what's the ultimate trust compass, when a Google searcher can't distinguish you from all the other competitors on the first page of Google? When they have no idea whom to turn to for help with the largest investment in their life. What is the zenith of TRUST? The Local Pack.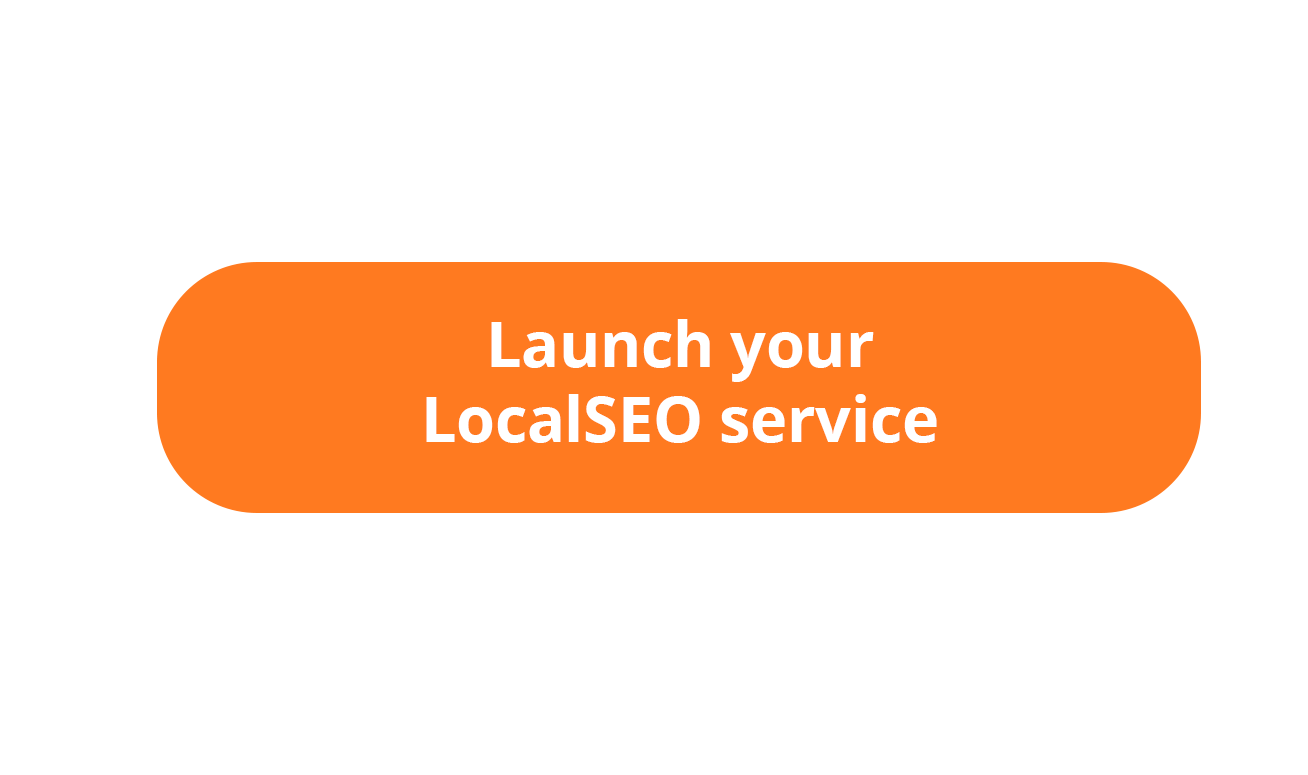 What is the Local Pack? 
The Local Pack appears in the top spot 93% of the time when a local search is performed! What does that mean for you? Businesses optimized for a Google local search have a better …much, much better chance of ranking at the top of the search engine results page (SERP). In fact, 78% of respondents agree that Google has become the new homepage for local businesses.
What do those numbers really mean for you? It means you could potentially power hundreds of new loans by enhancing your local SEO and tapping into even just a fraction of your local searches. 
How can you implement a local SEO strategy now that will outrank your competition and directly benefit you?
Execute these 3 local-SEO tips to crush your local market:
1.Google My Business (GMB): The average Google listing consistently updated with GMB gets 5x more views than listings that haven't been claimed by their owners! Your GMB profile is the best place to start your local SEO efforts—the most important listing to set up and maintain.
Claim and verify your business. Make sure your GMB page matches the information on your website to maximize results.

Keywords and accuracy are critical for all business listing information. 

Post photos to highlight your events, milestones, accolades, certifications, association memberships, niche services …anything your potential clients might find as a differentiator over your competition. Pictures of happy customers, office videos, and fun team photos are a plus. Potential customers want to know a bit about the HUMAN they'll be trusting hundreds of thousands of dollars to. They want proof. Build lucrative trust.

2. Citations: Local citations either positively or negatively impact your local search engine rankings. The number of citations your business accrues, the accuracy of data featured, and the quality of the platforms you operate on all influence your ranking. If accurate, the search engine trusts the validity of the data, which is believed to strengthen your business's chance of ranking well. Start with Google My Business, Facebook, Acxiom, Neustar Localeze, and Infogroup. 
Make sure your listings are claimed and your Name, Address, Phone number (NAP) are consistent across your listings.

Missing or incorrect data or information can result in unhappy customers, lost revenue, and a drop in local search ranking.

You may need a service or tool to update your listings on certain citation websites. Guess where you can find help with that? If you get stuck updating your listing, try Googling "local citation software tools."
3. Google Reviews: Online reviews influence over 65% of consumers, especially for major purchases. Further, 88% of people trust online reviews as much as a personal recommendation. And what's been a boon for some and doom for others is negative reviews.  They can have an even bigger impact, with the potential to cost you up to 70% of potential customers. A boon for Brokers who consistently deliver sterling service and results, setting themselves far apart from the doomed churn-and-burn vermin out there. 
But it's not enough to hope award-winning service will reward you with a 5-star review every time. Asking for reviews and having a proactive validation strategy is key. Make sure you ask for a Google Review from every client. Plant the seed early. Ask customers during the process if they'll write a review for your business. If you help customers enjoy the process of getting what they need, they'll be happy to do so.
Train your staff to ask for reviews, too. Reward and acknowledge your staff when they're mentioned in a review. And you can easily install plugins to have real-time Google Reviews presented on your website. You should also consider a system that logs your reviews, so you can plant them throughout your marketing materials. Providing social proof right alongside your services converts more customers.
Have a quick-and-easy email ready to send Google Review requests to your clients. More successful Brokers automate or offload their Google Review curation via efficient automation software and Managed Reputation Services. If you don't have your GMB page ready, get started now by asking for a Facebook recommendation.

Bonus local SEO tip! 
Audit your competition. "Mystery shop" them. Are you the better Broker in your local area? Once you've found your competitors, get a pulse for the following:
Are they more credible than you online? Are they in the Local Pack? 

How many reviews do they have?

What is their average star rating?

Review competitor Google content. What level of quality and type of content (for example, blogs, social media, videos, pictures, educational materials) do you need to  publish to surpass your competitors' online presence? 

Key performance indicators (KPIs) and social engagement score. What do you need to work on to outrank your competitors?
Do you provide consistent value?
Consumers on the whole might be a fickle beast. But the need for local value and quality is a constant. Strong local-SEO ranking isn't complex. Nor does it require monumental effort. Consistently do a great job for customers, and make sure more than just those customers know about it. 
Whether all the above seems like rocket science or you don't have the bandwidth to incorporate a new system right now, a trusted Reputation Management Service can help you own your Local Pack and drive more 5-star reviews. With local SEO and great reviews helping you close more loans, that kind of service pays for itself. 
Provide high-quality service and implement an ongoing system to take your rightful position as Leader of the Pack.
Book your custom Digital Marketing Assessment and ask about Local SEO.
Here's to your local empire!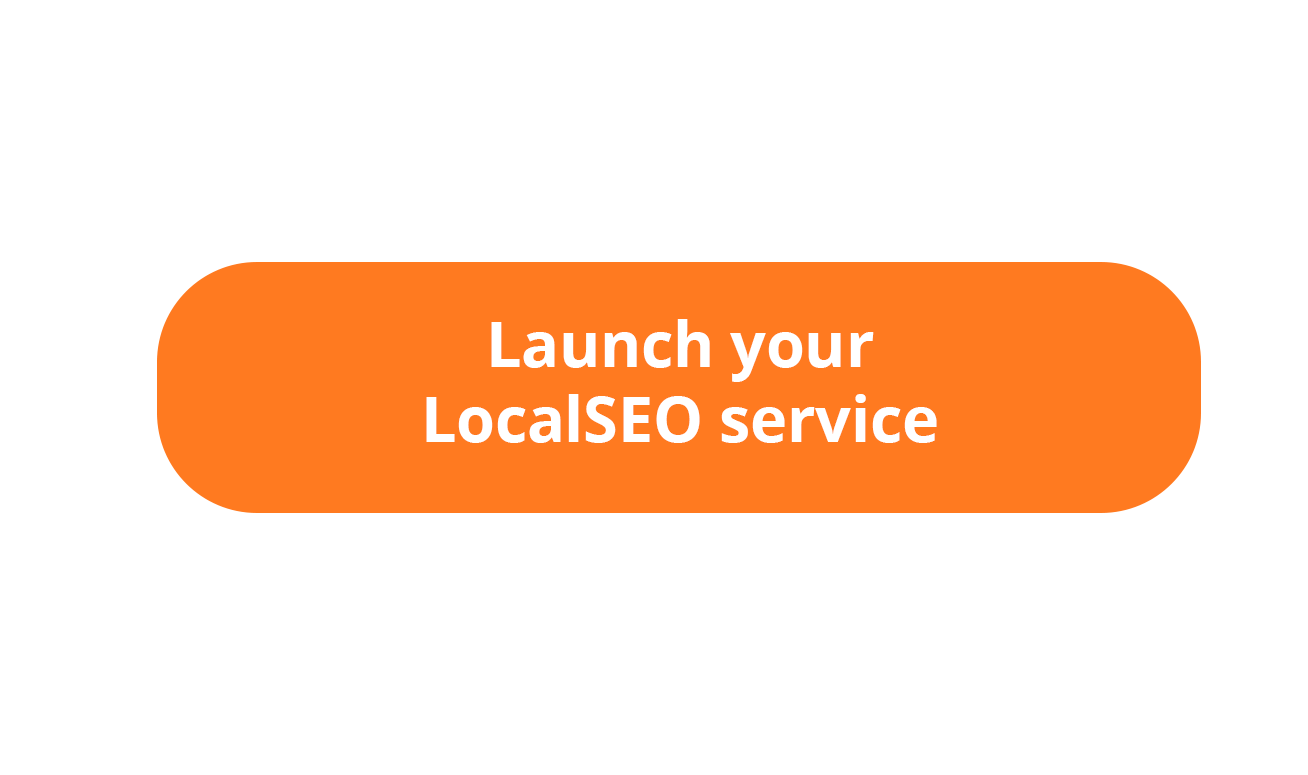 Client Spotlight: Enrique Braunschweiger
"I put a leadPops Funnel on ANYTHING that moves!"

Enrique Braunschweiger, President & Founder, FirstWestFinancial.com
It can be frustrating to pump tons of time and money into your own marketing and have nothing to show for it.
Enrique Braunschweiger was very familiar with that feeling before he found leadPops.
He spent plenty of time and money on his website and Facebook Ads, but the ROI was nowhere to be found.
When Enrique discovered leadPops, all that changed.
leadPops has revolutionized the way Enrique executes his marketing. Now, call to action is second nature for him and his team.

He puts a link to a leadPops Funnel on everything he posts.
Now, Enrique has customized lead forms for every loan he offers. No more linking to a complex 1003 application to try and drum up business.
Enrique consistently gets 7 to 10 leads per day from his leadPops Funnels and Full-Service Do-it-for-Me (DIFM) Facebook Ads.
His website, FirstWestFinancial.com, has over 20 different opportunities to enter a leadPops Funnel. Potential customers are always just a couple clicks away from easily submitting their information.
According to Enrique, leadPops is as turnkey as it gets.
Enrique has also used leadPops to strengthen his Realtor relationships.
He separates himself from the dozens of other LOs searching for referrals.
By creating co-branded or Realtor-branded funnels, Enrique has been able to provide value to his Realtor partners.
Enrique's leadPops sweet spot? Virtually everywhere. He implements leadPops Funnels throughout his entire marketing strategy, fueling his marketing machine with our Full-Service DIFM Facebook Ads.
Enrique is an extraordinary salesman and a talented loan officer (LO).
You can be like Enrique, too.
All you need is leadPops to start generating your own leads immediately.
Everyone has their own path, but we have a myriad of clients who've found success similar to his.
Start blazing your new path today:
Schedule your free Digital Marketing Assessment and demo today.
Client Spotlight: Scott Schang
Want to learn a thing or two about mortgage marketing?
Listen to one of our power users, Scott Schang.
"leadPops helped me multiply my conversion rates. Double is the smallest increase I have. I have some that have quadrupled."

Scott Schang, Founder of FindMyWayHome.com
Scott is someone who understands the power of creating organic content to drive traffic to his website.
From blog posts to in-depth first-time homebuyer guides, Scott has been making sense of complicated real estate and mortgage topics on his website since 2007.
Scott was looking for a way to convert more of his readers into paying customers.
That's when Scott found leadPops.
Now, leadsPop is the primary conversion tool in Scott's huge online business.
Potential homebuyers and people looking to refinance get drawn to Scott's site for his original, valuable content. If they want to work with Scott, they can easily enter their information into one of his Lead Funnels.
This is how Scott gets clients.
Andrew Pawlak, Co-founder and CEO of leadPops sat down to ask Scott about his winning formula.
Like many leadPops users, Scott has tweaked the out-of-the-box solution we provide and customized it for his specific needs.
Scott has a team who runs his own Facebook ads with great results.
If you're like most LOs out there, you might not have the time, budget, or interest to invest in running your own Facebook advertisements like Scott does.
Luckily, you can take advantage of our Full-Service Do-it-for-Me (DIFM) Facebook Ads provided by leadPops.
You'll have an extension of your team that'll provide the same service that Scott runs except you won't have to upgrade to a bigger office space.
Working with our digital marketing team, Scott generated 350 leads from Facebook Home Purchase ads within a short period. Over 40% of these leads had credit scores over 700!
He weeded out the tire-kickers and got in direct contact with future clients.

If you're a mortgage broker, loan officer, real estate agent, or insurance agent who is sick and tired of spending money on marketing with no returns, you're in the right place.
Stop writing great content only to have your website visitors sign a loan with another LO, or get swallowed up by Zillow or Lending Tree.
It might take some time, but you can be like Scott Schang.